Album Review
Marlon Williams Makes Way for a New Sound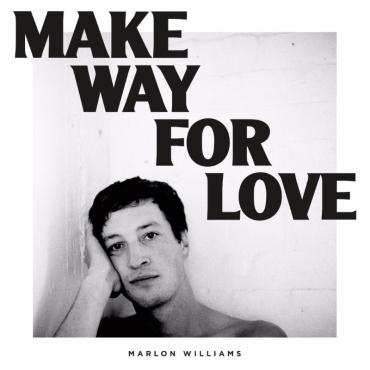 Marlon Williams made a name for himself with moody country music that found him inhabiting characters through songwriting and generally making listeners swoon. His self-titled debut was a stunning collection of songs that revealed an artist wise beyond his years, introducing us to that captivating, cool-toned voice that seems to slice through the air with such gorgeous precision. With his highly anticipated follow-up, Make Way For Love, Williams is stepping in a different direction, creating stylish, modern songs that track an emotional rollercoaster of a relationship. It is personal and intimate, devastating and dramatic.
Williams' vocals on Make Way For Love move like chilly liquid through blissful declarations of devotion and heartbreaking resignations. He lets his notes linger in the atmosphere, effortlessly deep ("I Know a Jeweler") and angelic ("The Fire of Love"), sinking and flying. Still giving us hints of Elvis Presley in his smoldering charisma, Williams feels less confined to the country genre on Make Way For Love. He's becoming a rock star, taking chances and jumping headfirst into the emotions of his songs. Whether he's desperately pining on the ode to all-consuming paranoid obsession "Can I Call You" or fighting with an unhinged, messy alter ego/archnemesis on "Party Boy," Williams doesn't shy away from a wacky synth or a haunting groove.
Make Way For Love is dark and scenic, as Williams tries to fix a broken lover and then keep them close despite countless obstacles set to tear them apart. "Come to Me" finds him delighting in the role of caretaker, fantasizing about an idyllic (but perhaps impossible) future. "What's Chasing You" employs a vintage soul pop sound to tell the story of falling so deeply in love you morph into someone new. It's one of the album's standout tracks with its crystal clear melody, and it's a song you won't be able to stop listening to this year.
Williams is still an old soul on Make Way For Love, but he's also reminding us he's a young artist who is still endlessly curious to see all he can do.