Album Review
Marshall Crenshaw, Don Dixon & Marti Jones Guest On Celebrated Singer's 3rd Solo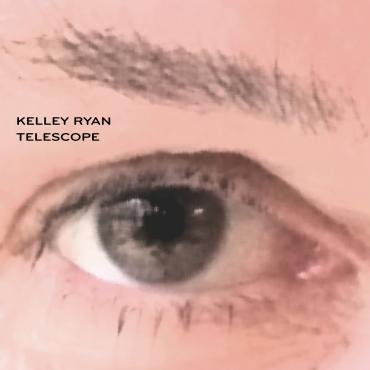 Sometimes a simple, basic melodic song can be driven by the manner in which the song is constructed. "The Darkest Star," the lead track from veteran performer and singer/songwriter Kelley Ryan's "Telescope," collection is one example. Kelley's vocal is laid back, relaxed and while she sings the song in a near whisper she is not singing the song in a lame, wimpy style. She has strength in her lyric and arrangement. It's sung as if she is alone and in a reflective moment. What I like is how the melody shuffles along and adds instruments that slowly add striking punctuating moods. The haunting backup vocals, the slicing cornet, the gentle vibraphone type sounds, the snap of the snare drum – alone, these sounds are fairly basic and nothing to get excited about. However, paired with the lyric and Ms. Ryan's textured vocal the little instrumental pieces come together with lots of personalities. This is like song simplicity with perfectly balanced dynamics.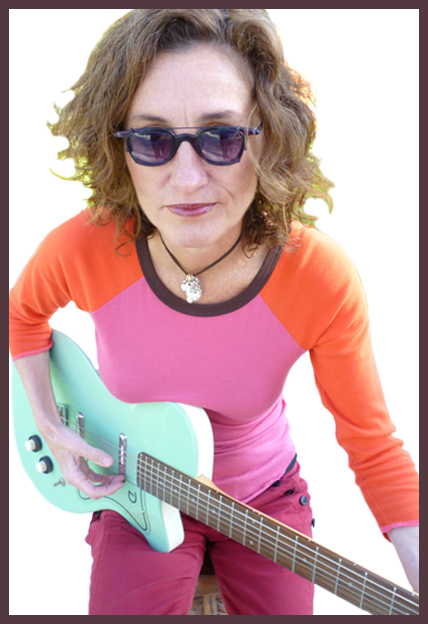 According to Kelley in an interview with Brittany Frederick at AXS – she stated the song was an ode about what Anais Nin ("The Delta of Venus"), the tragic poet Sylvia Plath ("The Bell Jar," "Ariel") and with regards to actress Marilyn Monroe -- could possibly be thinking when they woke up in the middle of the night and were not able to sleep. Pretty heady stuff for a songwriter.
"Cigarette" begins with mouth "percussion" similar to Pink Floyd (Syd Barrett's famous vocalizing on "Pow R Toc H").
This track has some nice descriptive lyrics and still, Kelley displays simplicity with no bombastic runs. She tells her story with carefully threaded musicality. The horns are muted but add that necessary punch to make it all interesting in a Blue Nile ("A Walk Across the Rooftops"), Double ("Captain of Her Heart") approach. The song is relaxing and if I have to choose one perfectly suited talent of this ensemble it's their ability to accentuate where it's needed and just cruise along otherwise to make the song easily enjoyable.
"Save Me," – co-written with lyrical wordplay expert Kimm Rogers ("Where the Pavement Grows") –  starts with gentle trumpet notes, swishing Jim Brock hi-hat and an ambling along style in the melody makes this tune also instantly likable. The lyrics are cleverly woven and Kelley sings with a restrained confidence. The horns are by Jon Thornton who manages to stay within the confines of control – which is admirable. The addition of the toy piano notes toward the conclusion contrast beautifully with the instrumentation.
Don Dixon (Mitch Easter, REM, the Smithereens, Chris Stamey, Marti Jones (Mrs. Dixon), Marshall Crenshaw) provides the bass and strings, Kelley herself plays the guitars and Marti Jones (a solo artist of her own) add reliable vocals throughout.
Track four is "Flake White Heart," where Kelley's voice is a tad deeper and the backup vocalists are featured prominently. Once again, Jon Thornton's horns play an important role in style and shading. The song title, according to Kelley had to do with a particular kind of paint the artist Lucian Freud liked to use. 
"Pulling for Romeo," begins with yet another textured Kelley Ryan vocal. Kelley still sings in a relaxed manner but with just a little more power. A potent ballad, it exemplifies how a pop song should be constructed. Nothing flashy, just midtempo, interesting swipes of vocal on descriptive words and lean backup vocalizing that helps to accentuate the tune. Here, the song is done in a 60's girl group style that is done quite well.
Marshall Crenshaw ("Someday, Someway") assisted with the writing of this Kelley Ryan song – "Passing Through," and like many Crenshaw songs it flexes that melodic pop song muscle. Kelley continues with a Sixties female rock group vocal approach with finger snapping and deep female Shangri-Las generosity. Nice touch. A little in the tradition of Shangri-La lead vocalist Mary Weiss. Kelley shows a generous amount of diversity without ever being a showboating singer. 
Many of the songs feature striking little instrumental moments but no musician has taken front and center for any solo – not that it's necessary. These are all stand-alone songs that have their own little coherent attractiveness. It's what made Sixties pop songs so endearing and perfect. Nothing overstayed its welcome and the moments spent listening were like confectionary candy. Now, not all of Kelley's songs are candy. "Crack in the Sky," has more of that nice cornet sound, but some of the lyrics Kelley uses are not light-hearted subjects. She has her seriousness in her songwriting she just knows how to disguise it with sprightly melodies.
"Real Gone Girl," has Kelley in her rough-hewn Mary Weiss Shangri-Las voice and though she doesn't "sound" like The Shangri-Las she is mining that vein of glorious subject matter and arrangement.  Those songs that females sang that had delicate yet tough depth. Nancy Sinatra ("Lightning's Girl") comes to mind and if Kelley ever wanted to cover a song that would be one. 
My only criticism of the album? It's too short at 34:17. It's ten short, to the point laid back but well-crafted pop songs that are excellently played and performed. I use the words laid back because Kelley Ryan is not trying to sing like Janis Joplin, is not as bluesy as Bonnie Raitt, is not as down in the street as the late Amy Winehouse, or as contemporary pop as Alanis Morrissette or as diva-inspired as Mariah Carey, or dance floor driven as Madonna. Kelley Ryan is closer in tradition to someone who writes with a dreamy pop style that borders on 60's pop-rock female groups. Kelley suggests retro style but she adds her special spin, with restrained grit even when she sings in this more absorbing manner.
New York's Christine Ohlman ("The Deep End") comes to mind though Christine has a little more alternative roots-blues to her showcase. Christine has a comparable track record to Kelley and she also worked with Marshall Crenshaw, in addition to Dion DiMucci, Levon Helm, G.E. Smith and the Saturday Night Live Band. As for Kelley -- she actually works a side of the musical street few other performers notice but she walks it like she owns it. And she probably does. 
In the past, Kelley has bared a little more vocal teeth in her repertoire and to keep interest piqued (for the newer listener) Kelley should always insert one such reminder. New listeners may be put off by the meticulous style displayed here on this CD and may want a little vinegar with their tea.
Maybe a female attitude song first – much like "Lightning's Girl" by Nancy Sinatra. A song like that could be arranged in the style that "Telescope" provides. But as far as Kelley's style and performance on "Telescope" -- she's polishing a piece of silver that has a lot of value.
"Telescope" was produced by Kelly and Don Dixon and was packaged in a colorful four-panel CD sleeve designed by Diane Painter Velletri.
Website: http://kelleyryan.net/bio/
FaceBook:  https://www.facebook.com/kelley.ryan.52?fref=browse_search
Disclaimer: The opinions expressed in this review/commentary are those of the author and do not necessarily reflect the official position of No Depression. All photography is owned by the respective photographers and is their copyrighted image; credited where photographer's name was known & being used here solely as a reference and will be removed on request. YouTube images are standard YouTube license.
John Apice / No Depression / June 2017