Album Review
Matt Hectorne--- Takin' It Easy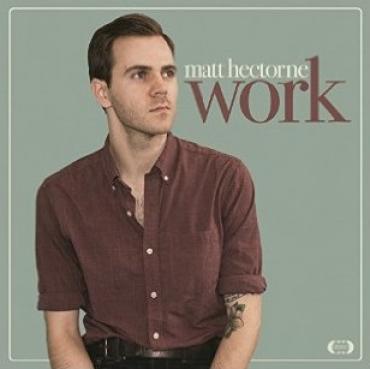 You can call it what you like but what it comes down to it is that Matt Hectorne is pure country rock, sometimes more country, sometimes more rocky. Smooth, easy country rock. Early Eagles and Pure Prairie League country rock. The kind of country rock which took over before alt and the Internet came along. Melodic tunes, tons of harmony, smooth flowing instrumental backup. Songs that when you first hear them you think you've heard them before. In a word, good stuff.
Corporate Nashville likes to pretend they get music like this but the truth is that they only accept it when it has been proven elsewhere. Like all centers of popular music, they are a formula-based entity, preferring mass production to substance. They miss artists on a regular basis, preferring the pleather-draped, bent-hats, and mediocrity of the proven-once-to-copy-again to the creative and sometimes mood-weaving originals. Not that Nashville does not have that kind of music, just very little that the major labels seem to want.
True, there are varying degrees of country rock--- the wild and twangy, the Americana-enhanced, the country with a backbeat. Hectorne, possibly because of his smooth-textured voice and the way he writes, is from the citified country set, preferring the softer side of rock and more emotional topics--- love, mysteries of life, etc. Some are more introspective, though it doesn't really matter. He has a Rich McCulley/Todd Herfindal sense of melody, a Jackson Browne/Pure Prairie League kind of delivery, and an excellent selection of songs similar-but-not, if you will.
All originals here and very well written, I must say. Co-produced by Hectorne and a name I recognize and respect, Jakub Andrew, who plays a slew of instruments, all very well. The final result is what I might have expected back in the early seventies when the Eagles hit the recording studio. Good easy listening stuff.
Songwriting: A; Performance (by all): A; Recording: A