Album Review
Melissa Etheridge Revisits the Stax Greats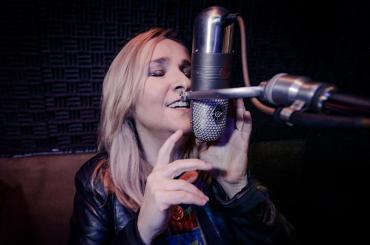 Paying tribute to Stax Records is nothing new, and it's no surprise that countless artists have found inspiration in the old Memphis soul sound. It's warm, electrifying and infectious -- and steeped in history.
Melissa Etheridge is the most recent artist to pay homage, with an album full of covers called Memphis Rock and Soul (out Oct. 7 on Stax Records). It runs the gamut from Otis Redding to the Staples Singers, and features Etheridge's familiar raspy voice. Those who never thought of her as a soul singer will be pleasantly surprised at her ability to tap into that smooth, velvety sound.
Indeed, her vocal talents stand out most on Redding's 1965 hit "I've Been Loving You Too Long." The way she pulls the notes out, long and full, is impressive, and she plays up the drama in a way that would make Redding proud. Etheridge has a powerhouse voice that reaches full throttle with this number. 
Her take on classic Staples Singers tune "Respect Yourself" is fiery and electric. This is an excellent fit for her, and she brings her own grit and growl to it. An empowerment anthem, Etheridge really sells it to us. She's backed by stellar harmonies that give this version an innate coolness. She also tackles the group's "I'll Take You There," but it doesn't hit quite as hard. Etheridge is at her best when she can really explode.
She takes on William Bell's sultry beauty "I Forgot to Be Your Lover," oozing the chorus out alongside the swooning strings. And her rendition of the Sam and Dave rock and roll track "Hold On, I'm Coming" proves to be ideal for showing off the smokiest parts of her voice. She doesn't hold back, holding her own amongst the bombastic horns and electric guitar. It doesn't hurt that she also sounds like she's having the time of her life.