Album Review
Michael Chapman Looks Back on 50 Years of Touring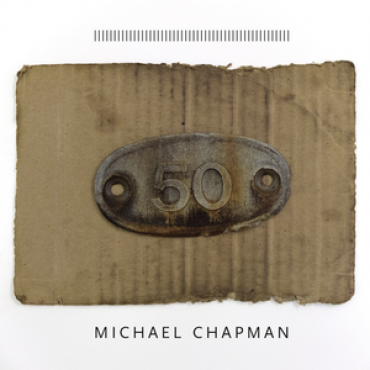 Michael Chapman has been a touring musician for 50 years, and if you know anything about the challenges of such a path, than you know it's a cause for celebration. And to celebrate, the legendary guitarist made a new record, aptly titled 50, that will likely send him back out on the road. But he's in good company, joined by Steve Gunn and a full band. 50 is a retrospective in some ways, but it is also a reminder of the force that is Michael Chapman.
            Nearly 80 years old, Chapman is a career singer-songwriter who has seen highs and lows, and 50 captures that complicated headspace well. "Sometimes You Just Drive" is the heart and soul of the record, as it finds Chapman musing in his soft, smoky voice "Still waiting on my reward." Chapman confronts mortality on "The Prospector", a song that shows Chapman for the stellar storytelling he is.
            Ironically, 50 makes for an excellent road record. Its driving percussion and dreamy guitar create the perfect recipe for spacing out on the open road. There's something solitary about the sound of this record, despite the richness of the instrumental arrangements. Chapman's husky, world-weary vocals convey a freedom and ambition that's rooted in darkness. Songs like "Winter in Memphis" and "Falling From Grace" are heavy hitters, the former growling and dangerous and the latter haunting and sad. "Money Trouble" features that classic Steve Gunn heady sound with an easy going seventies rock vibe and a hint of a banjo that gives it just enough twang.
            Chapman is not about promoting a glamorous lifestyle of playing rock and roll. Instead, he mines the gritty, lonely side of being a touring musician, with its many hardships and sacrifices. It's a thankless job, but as listeners, we're lucky to have artists like Chapman who never give up.