Album Review
Michael Nau is Ready to Be Heard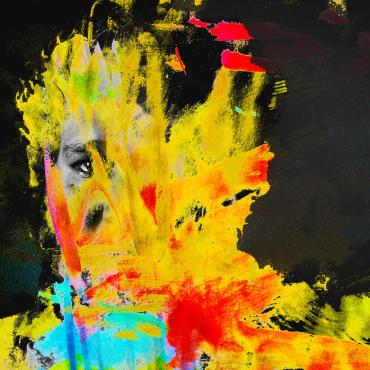 Michael Nau is making some of the most consistently beautiful music you'll hear today, and his new record Some Twist is evidence. A follow up to last year's quiet beauty Mowing, Some Twist is similarly soft and delicate, with an emphasis on fuzzy pop folk rock. Since striking out to make solo records under his own name, Nau has continued to polish and refine his sound. His records are confident, like he finally knows himself. Given the short turnaround between this record and his last one, it's almost as if all of this creativity has been pent up inside him, and we're the lucky ones who get to enjoy it now that he's ready to put it out into the universe.
With Some Twist, there are elements of Harry Nilsson, as Nau crafts stunning, thoughtful melodies with a little unexpected quirk and a retro lilt. Nau uses his gauzy vocals with such care and precision, so that each song feels like its own hidden gem. And with 12 tracks to delve into, Some Twist is one you'll want to return to again and again. Songs like the piano-studded "Good Thing" and the soulful "Light That Ever" are sun-drenched and glowy. It's impossible not to smile and feel good when you hear them. Nau manages romance without sap, and sexiness without cringing.
Songs like "Scumways" and "Waiting, Too" have a 1970s feel to them, without being costumed or inauthentic. They're just perfectly hazy with a bit of whimsy and plenty of fuzz, like they're behind a rose-colored filter. And "I Root" may be Some Twist's strongest standout. It floats along like passing, fluffy clouds on a gorgeous day. Nau's harmonies seem to walk buoyantly hand in hand with the repetitive guitar melody. This is a flawless tune worthy of endless listens, and as with the whole record, it should not be slept on.