Album Review
Mike Marino & His Restless Soul Impresses on New Release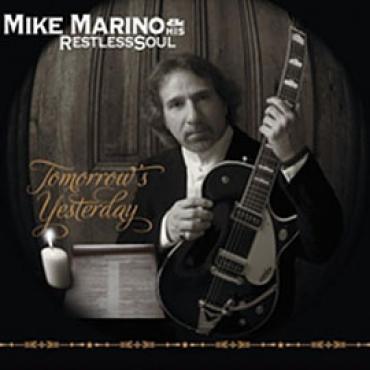 Mike Marino is a songwriter with a whole lot of soul. His most recent release, the record, Tomorrow's Yesterday, channels a deep place for the singer-songwriter, who pours his blood, sweat and tears into the record.

From start to finish the record is an absolute delight. Filled with Americana and Folk tendencies, with a dash of Rock n' Roll, Marino prominently showcases his skills as both a musician and songwriter. Kicking off the record is the stunning track "Sarah Don't Leave Me," which immediately drew my attention with swirling guitars, harmonious vocals, and more. Every listen was a new treat.  The Twang-vibe of the track, which carries throughout the record, recall artists such as Whiskeytown (one of my all time favorites to be exact).

Key pieces such as "My Old Town," switches to a softer side of the record, as Marino's voice is showcased with grace and beauty. Kicking things up again with songs such as "Trouble in the Valley" which is an incredible driving force, Marino's range shines throughout. Every song on the record out-did itself over and over again with a surprise in every corner. Mike Marino & His Restless Soul proves to be an artist with staying power, and I can't wait to hear what he has up his sleeve for 2017. I'm eagerly listening! Just one listen and you'll be hooked too!
LINKS