Album Review
Mike Zabrin's "Funktastic" Delivers the Funky Goods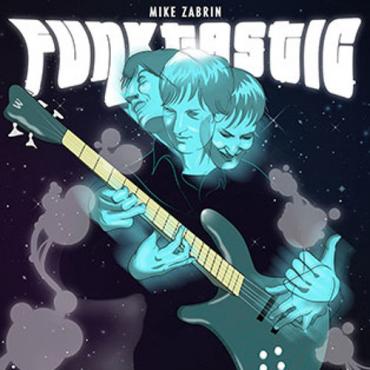 There's no denying it: Mike Zabrin's Funktastic definitely is. The Chicago-based songwriter, producer, and talented-as-hell bassist has made an album that is an eclectic mix of R&B, hip-hop, and a whole lot of funk that gets better and better the farther in you get. The first half of the album showcases Zabrin's R&B stylings, with songs populated by sexy hooks and even sexier vocals. Slow jams like "You Are (Everything)" and "Smile" are made memorable by the smooth-as-silk voice of Sam Trump, while the flirty vocals of Rachie Wogz in "You Can Count on Me" turn it into one of the catchiest, most radio-friendly songs in the album.
It's really that knack for gathering the right kind of talent and the strength of Zabrin's musical vision that makes Funktastic such a hoot to listen to. With an ensemble crew of funk luminaries such as the members of Kool & The Gang, Parliament-Funkadelic, The Big Ol' Nasty Getdown, and Fishbone providing the musical muscle, Zabrin has made Funktastic into a must-listen album for fans of the genre.
But like the album's name suggests, it's all about the funk, and it's here where Zabrin shines. The second half of the album turns up the funk to 11, and the groove is inescapable when the horn sections bleat to the beat in funky fresh tracks like "Make Yah Body Move" and "Funkin' With You." The cherry on top of this funktastic cake is the song entitled "Fact Fiction," a rousing track punctuated by Zabrin's amazing bass-popping solos.
A head-bobbing treat from start to finish, Funktastic is a must-have not just for fans of funk and jazz, but for music fans in general. Funk's not dead, and Zabrin's Funktastic is living proof.
Website: http://www.mikezabrinmusic.com