Album Review
Molly Burch Opens Up and Blooms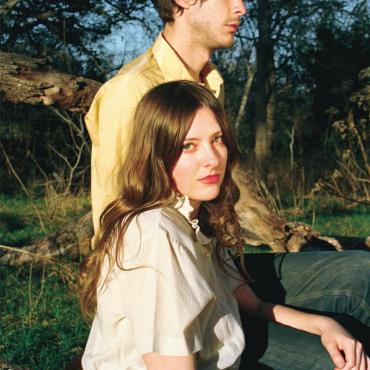 Navigating the smoky haze of heartbreak on Molly Burch's 2017 debut record Please Be Mine was like opening up old wounds just to be able to experience them again, this time with a better soundtrack. Our introduction to Burch was strong and left us wanting more. Luckily, Burch rode that wave of momentum and has already returned with her follow-up, First Flower. A catchier, more pop-leaning sound makes First Flower a smoother, sometimes prettier listen than Please Be Mine, but no less deep and longing. As Burch confronts the intensity of anxiety and insecurity across First Flower, we float alongside her on heavenly, sun-faded melodies.
The elasticity in Burch's voice allows her to glide seamlessly between a low, husky register and a soft, almost angelic high tone, like the second coming of Angel Olsen. Perhaps it's due to her jazz vocal training, but the dimensions Burch brings from that education to pop rock is endlessly intriguing. One minute she can sizzle with the sultry drawl of a nightclub singer, and then next she treads so lightly, her voice is barely more than a hushed breath. The album's title track is a shimmery example of this – a passionate tribute to a lover that simmers. On the kiss-off "Candy," Burch grapples with communication issues as she tries to cut someone off who's wronged her. And on "Wild," Burch tries to break out of her shell, longing to be less guarded and more of a confident wildcard.  
There's something comforting about Burch's voice, sharing her insecurities and finding ways to feel empowered by them, rather than stifled. On "To the Boys," we get a taste of the Burch that is reckoning with this. "I'm not a quiet singer / But I'm a quiet talker / You tell me to be louder / No I won't even bother … That's not my style," Burch sings, breathy and low. "I don't need to scream to get my point across / I don't need to yell to know that I'm the boss." There's a self-soothing vibe to the way Burch opens up on First Flower, like she's reaching out, looking for like-minded souls. And it is a worthwhile effort.