Album Review
Multi-instrumentalist Blair Bryant Mixes Smooth Jazz and Fusion With Impeccable Results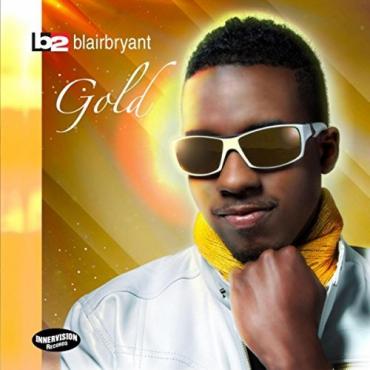 Blair Bryant is a wunderkind who is proficient in 14 instruments - and he is only 22-years old! This contemporary jazz artist, writer, and producer is currently signed to the Innervision Records label. His first EP New Colours was ranked one of the Top 10 best Jazz CDs of 2015 and yielded a national Top 10 hit single "Lightning Bug" on the Groove Jazz chart.
His new album Gold has already landed on the charts with "Lift Off" and "Secret Agent." Bryant certainly has got the chops; for a newcomer, he is ascending quickly. Consequently, Gold is accompanied with a ton of expectations but from the slick work of co-producer Damon Bryant to the inventive arrangements and musical virtuosity, it has them all exceeded. Gold is a classic in the making, the kind of full-length debut that startles critics and immediately grabs the ears of unelightened listeners.
Gold is loaded with solid smooth jazz stylings but has elements of funk, like on "My Gift"; one can almost visualize a toned-down Flea of the Red Hot Chili Peppers jamming with Bryant.  Strains of Earth, Wind, & Fire are echoed on "Outstanding" with soulful vocal work by Joe Gallant and Alisha Bryant. Song after song is weaved together with coolly engaging, impeccable hooks. The comparisons to Stanley Clarke are not unfounded. Bryant is the real thing.
Website:
http://www.blairbryantmusic.net