Album Review
Nathan Bowles Explores the Role of the Banjo on 'Plainly Mistaken'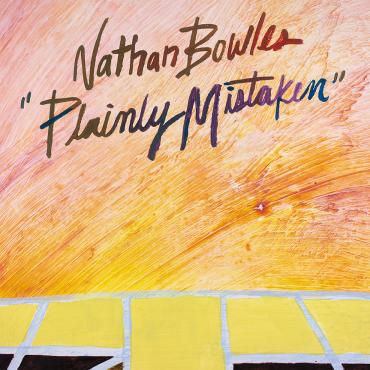 Banjoist and percussionist Nathan Bowles' latest album is at once old and new. He takes some of the oldest instruments known to humanity and wields them in ways that both evoke the past and challenge their future roles in pop and roots music.
Plainly Mistaken is the Durham, North Carolina-based Bowles' fourth solo album, but only his first recorded with a full band. Members of Mount Moriah, Jake Xerxes Fussell's band, and CAVE all contribute to the record, which is fitting considering Bowles previously spent years performing and touring with Fussell, as well as contemporaries like Steve Gunn, The Black Twig Pickers, and more.
Over the course of nine tracks, Bowles showcases his technical mastery of the banjo, as well as his ability to remove it from hillbilly stereotypes. Only two songs on Plainly Mistaken have vocals. The first, "Now If You Remember," is Bowles' version of a song from English singer Julie Tippetts's 1976 album Sunset Glow — one written by seven-year-old Jessica Constable that begins his record with an eerie role reversal.  About halfway through the record, Bowles offers a cover of a classic bluegrass song, "Ruby," which was made famous by The Osborne Brothers and Buck Owens, and even interpreted by The Silver Apples. Bowles enmeshes his tense and trippy version with his own improvisation, though, calling it "Ruby/In Kind I" on the LP.
Still Bowles' best work really stands out with his originals. Some, like "Elk River Blues," "Fresh Fairly So," and the lovely closing "Stump Sprout" sound as familiar as the aforementioned old banjo tunes thanks to their clawhammer strumming and traditional chord progressions. But it's the more experimental and progressive songs like "The Road Reversed" and "Girih Tiles" (the latter performed on a custom banjo/bazouki hybrid instrument called a "mellowtone") that really show the extent of Bowles' creativity. The banjo already is a droning instrument, especially in standard G tuning where the high G string easily makes an open chord. But on "The Road Reversed," Bowles incorporates a droning double bass what sounds like a droning harmonium —interjected by brief trebly woodwind chirps — to create a 10-and-a-half-minute journey that's simultaneously pastoral and cosmic. It's that kind of wild musical exploration — one that makes an already iconic sounding instrument seem like another — that makes Bowles' banjo playing such an important addition to the canon of bluegrass and roots music.