Album Review
New Album from the Carlos Barba Trio is a Triumphant Journey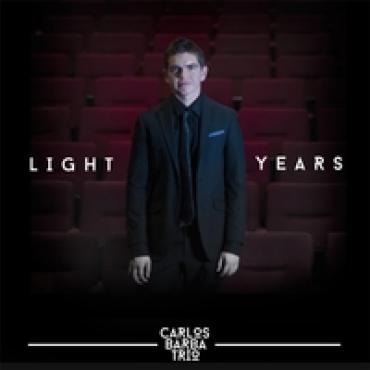 Imagine ivory tunes as keys unlocking the portal to an intricate passage of sound. "Labyrinth,"
the first track from the Carlos Barba Trio's new album, does just that. The listener takes careful steps with each caress of the piano, as if venturing into a land of mystery reminiscent of the painting "Christina's World." Except this world is woven from wonderful jazz hooks. Jazz that slowly reels one in as the adventure progresses deeper with each passing note.
On "Dreams," the title brings to mind an ironic awakening as the beat slowly moves from slumber to a deeper, more adventurous path. Unlike diving into a state brought about by Rapid Eye Movement and eventual forgetfulness, one remembers the relaxing trip rather well to merit a welcome return. "Bluebird" playfully flutters into life, nimble on its feet as it tickles the auditory senses. One can imagine a little creature of the air dancing on a wire where it is later joined by others of the same feather. Listen closely and a cry of exultation will be heard, perhaps from one of the trio as the joy of flight takes hold and doesn't let go.
From one who flew to the warmth of hue, "Orange" challenges the listener to experience the heat of color. Orange is a few shades shy of fiery red yet slowly ignites with little tongues of passionate flame that are hot enough to see. Rarely is one challenged to go beyond the music and visualize what goes on even as the last echoing notes fade away. On "There Is No Greater Love," the slow entry segues into a lively beat awash with feelings that release everything in waves. The instruments flit in and out, tangling and weaving an intricate, sonic tapestry. The catchy piano keys seem to possess a voice that wants to tell the listener something significant.
The majestic title cut brings one to a lonely vastness, slowly spinning a void of shadows that wraps around like a coat that strangely feels cold yet warm at the same time. It tugs at the heartstrings, powerfully casting one into its sonic web. Yet even as the feeling to yield to powerful emotions take hold, the tune transitions to an upbeat tempo, then wonderfully brings one back to the inky vastness. Lightyears is a triumphant journey.
Website:
http://www.carlosbarbapiano.com