Album Review
New EP from Ian McFarland charms with indie eclecticism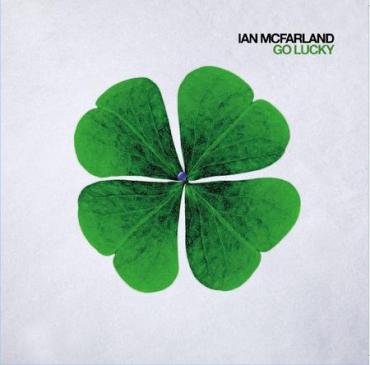 Singer/songwriter Ian McFarland is somewhat of a musical chameleon, shifting genres like changing skin on his new EP, Go Lucky. It's not like McFarland is veering out of control here; rather, he is expressing different sides to his musical abilities unlike other young unsigned artists who are neither interested in focusing their skills or stuck in the quicksand of repetitive blandness. Go Lucky works as a calling card to record labels, too, showing his knack for sly hooks and stylistic versatility. For the listener, there's much to be charmed by here.
"Do I sound angry? Do I sound pissed?" McFarland exclaims on "Bicycle." The sarcasm is fittingly adorned by spiky acoustic riffs, recalling the serrated edges of unplugged Nirvana. McFarland's frustrated rasp is reminiscent of the Replacements' Paul Westerberg in his youthful prime. The song is short and quickly paced and quite catchy. However, it doesn't resemble anything else on the EP, which is fine because you don't want to overuse a formula.
Thumping bass and pounding drums fuel "Blue Moon," which blazes with the exuberance of early Foo Fighters except that McFarland has a more appealing voice than Dave Grohl. Probably the best cut is "Maps Back," wherein McFarland unveils his infatuation with Anglo indie-pop, sweet and infectious as what you'd hear from the latest Pitchfork-approved U.K. import.
Website: