Album Review
New Londale EP a mesmerizing combination of alternative and Americana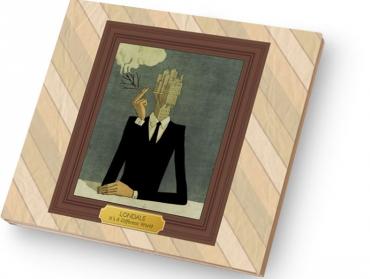 Londale is a passionate rock & roll band from Houston, Texas with a striking blend of Americana and alternative pop. Their new EP, It's a Different World, is a striking collection of tunes, featuring four tracks that explore different ideas and creative directions yet manage to remain incredibly cohesive.
The sound of the band makes me think of the seminal songwriting of artists the likes of R.E.M. or Coldplay, where the sensibilities of pop music often combines with the intimacy of folk and the edge of rock & roll. However, the band's direct sound makes me think of artists such as Wilco or Temper Trap, where the guitar tones are more atmospherics and the lyrics more poetic.
All in all, the four songs on It's a Different World are particularly mesmerizing, because this band set out to explore a slightly different concept for every track. For example, opening number "If We Were Normal" leans more towards melodic indie rock while "Tell Me So" aims for a more emotional and introspective approach. "All There Is" and "Just Not Me" constitute the middle section of the EP, fostering the band's gripping combination of alternative rock and pop songwriting.
(Londale will be performing at Cactus Music in Houston, Texas on Saturday, January 20 at 3 p.m.)
Website: