Album Review
New release from A View of Earth from the Moon "Closer To A Ghost" Goes Down Easy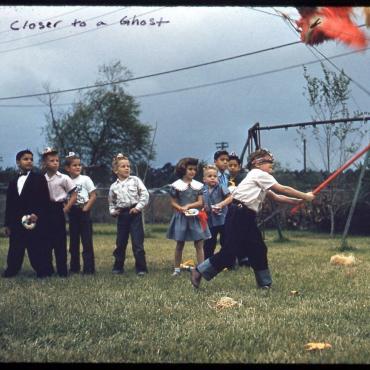 A View of Earth from the Moon is not to be grazed over. For those who are fans of rhythmic blending of Brit Pop and Seattle Indie Rock this release is one to check out.
Seattle's Jonathan Fickes has tapped many flavors in this release.  The vintage sound and singing on "I Had to Go In to Come Back Out Again" that instantly channels Tom Petty. The blissful "How I Lost You" which has memorable intimacy and deep meaning and the standout track "Distance Runner" which has the ability to describe the wonders of the mind and is quite comical.
Of an apparent prominent inspiration for his sound, Fickes admits that he was obsessed with 90's Brit-pop. "Oasis was a huge part of my teenage years and still is," he admits. "'Don't Do It for the Payoff' is an unashamed tribute to Be Here Now era Oasis. Layers upon layers of guitars, big drums, Mellotron choirs and strings, guitar solos, etc. Same with 'All I've Got is Rock 'n' Roll". I also loved Travis, early Coldplay, the Verve, and Radiohead. Anything English. My first love was the Beatles. I double all my vocals on every album I've ever done and I'm pretty sure that's cuz I'm such a Beatle freak. I actually tour nationally with a Beatles tribute band. It's not a bad way to pay the bills." 
To play the new material live, Fickes will be touring with long-time friend David Solomon on piano. For the record release show, he'll be playing with Jesse Proctor on drums, Navid Eliot on bass, Evan Gackstatter on guitar, and David Solomon on keys. Fickes and Solomon will begin a West Coast tour through Southern Oregon, California, Nevada, and Arizona starting in February of 2018.
Everyone should enjoy the romance of A View of Earth from the Moon's "Closer to a Ghost". It's a little bud that bursts into blooms after a first listen.
https://www.facebook.com/aviewofearthfromthemoon/