Album Review
No Sibling Rivalry on Harmonious Family Album from the Barbers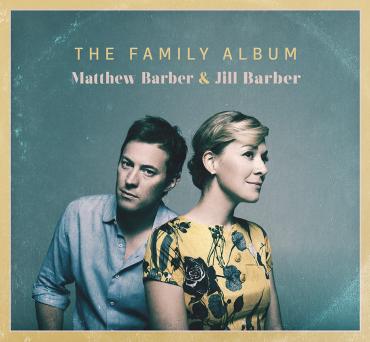 There's something really quaint and old fashioned about a family band, but siblings Matthew and Jill Barber inject some needed freshness into the tradition. On their new record The Family Album, the Canadian duo create the kind of peaceful, soothing sound that best accompanies quiet moments alone, as well as energetic bluegrass-tinged harmonies that are perfect for foot-stomping. A self-produced labor of familial love, The Family Album showcases each artist's unique sensibilities – Jill's angelic coo of a voice, and Matthew's smooth guitar melodies (though both play on the record).
Though The Family Album isn't fanciful or over-styled, it still shimmers and its beauty is in its simplicity. The hooks are lovely – dreamy and delicate. "The Sweeter the Dawn" is literally one of the album's sweetest tunes. It combines their voices in the gentlest and subtlest way, feathery and light, with an earthy, wandering guitar lick that sounds like the perfect soundtrack for loneliness. "Is anything wrong/Is anything right/Whenever it's dark/Somewhere it's light," they sing.
The two give their own thoughtful touch to a handful of covers on The Family Album, too, including songs from fellow Canadian artists Gene MacClellan and Ian Tyson. The former, titled "Song to a Young Seagull" is the record's most danceable tune with vibrant harmonies applied to lyrics about leaving the nest and embarking on your own to seek out independence. Tyson's song "Summer Wages" is beautiful tune about youth and coming of age, and the Barbers only make it prettier. But the best cover tune on The Family Album is of Neil Young's classic "Comes a Time". It's an enchanting take on a beloved folk song, and the duo brings haunting strings to their rendition, adding melancholy romance.
The Family Album is a solid folk record that both newbies and purists can enjoy, and a lovingly crafted debut from two voices from whom we'll all likely hear more.