Album Review
Norwood Pens the Delightful, "Notes to My Blood"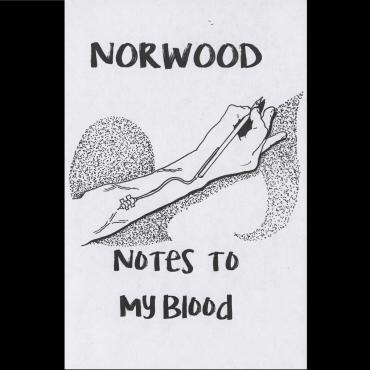 Norwood's latest release, Notes to My Blood, bring to life an epic band that call Queens, New York home. Yes, New York, there are a ton of bands that lace their streets and scene, but among the hundreds of bands making the rounds, only a small few really stand out among the rest. This is where indie-folk sensations Norwood come in. The group are creating quite a buzz with their new release, Notes to My Blood, as they have been making steady traction with the standout single, "Moonlight."
Spearheaded by singer-songwriter Christopher Norwood, the group embarks on an ambitious set of songs, that paint a musical landscape both bright and intriguing. Softer songs on the record such as the harmonious "I Never Told You," bring elements of gorgeous undertones throughout. More airy treats such as "Art is Never Free," offers up a different side of the group on the record, calling tones of artists such as The Decemberists.
"Pretend," which is a song that immediately caught the attention of my ears, brings a driving, violin and acoustic filled sound to the table, which I enjoyed immensely. Throughout the record, Norwoord really offers a sound that is their own, pulling out all the stops. This is not your average Folk radio. The sound that Norwood creates is pure gold, and Notes to My Blood is a charming, artistic record, that will draw new and old fans alike.
Find Norwood at the following channels:
http://norwood.band/​
www.norwoodnyc.bandcamp.com
 www.facebook.com/norwoodtunes
 https://twitter.com/Norwoodband