Album Review
The Nude Party Soundtracks a Groovy Summer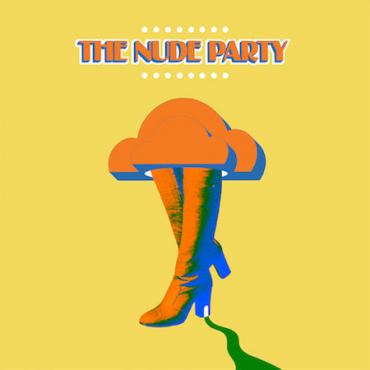 Hearing the self-titled debut album from The Nude Party will have you scratching your head, wondering how a young band could bust out of the gate with such a fully realized sound on their first try. It helps that the six-piece group from Boone, North Carolina, has been living under one roof for many years, throwing parties and playing shows in the, well, nude. This is, of course, how they came to be known as The Nude Party, and it was just one aspect of their debauchery together, as they created an epic party house ideal for honing their particular sound of rock and roll. That sound includes heavy Velvet Underground references injected with uninhibited youthfulness, and it sounds well-polished on their full-length debut.
Produced by Black Lips' Oakley Munson, The Nude Party takes a similar approach to rock and roll. It is wild, animalistic, and a little retro. With an emphasis on earworm catchy choruses and a hint of psychedelia, The Nude Party has created the ultimate booty-shaking soundtrack. Evoking '60s and '70s rock and pop, with a little of that North Carolina twang, they can be hard to pin down. They jump around in the gray areas between flamboyant arena rock and gritty garage rock, ultimately landing on something much more colorful. But that's what makes these guys so compelling. You'll hear shades of Rolling Stones on the spat-out vocals of "Gringo Che" and you'll have the groovy "Water On Mars" on heavy rotation whenever you feel like dancing this summer.
The feeling of tight-knit, warm familiarity is what makes this record tick, though. The songs fit together like well-worn Levi's and a soft vintage tee. It's a stylish record that never gets itself too stuck within a time and place. Other standouts include the shout-along "Feels Alright," the cheeky road song "Chevrolet Van," and the sleek kiss-off "Records," in which the guys decry "I don't need your love/I just need my records." You feel the same after listening to your nude — err, NEW companions, The Nude Party.