Album Review
Old and In the Way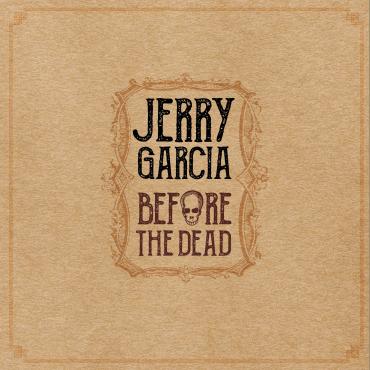 Ask me who my favorite band of all time is and the answer's easy: The Grateful Dead. But I'm too young to have witnessed enough live shows to call myself a proper Head (I made it to about 20 before Jerry Garcia passed on), and my love is not unconditional to the point where I'll accept all of their recordings — or members — as genius or even necessary.
That being said, I've been fully on board with the recent Jerry-centric albums released from the very deep vault of Dead-related performances. Until now: While Before the Dead (out May 11 on Round Records) will be a treasured relic for a very narrow subset of hard-core listeners, it will be, frankly, difficult for more casual fans to get through.
Let's first talk about who this four-disc set is for. Heavy-duty Heads who relish the dirt under the nails that comes from digging into the pre-fame gigs of the band's most important member will be elated. And bluegrass purists are sure to be dazzled by the picking and playing of Garcia and his many virtuosic musical collaborators (Robert Hunter, David Nelson, David Grisman, and Sandy Rothman among them) on Before the Dead, which features a deluxe 5-LP edition that comes with a 32-page book of essays by longtime Grateful Dead publicist Dennis McNally and documentarian Brian Miksis. Anyone who questions the oft-galactic Dead's rootsier underpinnings should also give this set a listen, and folks who (like me) tend to undervalue the contributions of some of Garcia's bandmates (Weir) will be humbled by how, uh, humble his sound was as he was getting his footing in the Bay Area music scene.
Yet as good as the musicianship is on these tracks — and miraculous as it is that these recordings, which date back to the early '60s, have been so meticulously preserved and restored — what the casual listener is left with is an overlong boxed set of roots standards performed by a very good cover band. Stripped-down acoustic music has its place and its devotees; without it, we'd be nowhere now. But knowing the peaks that Garcia would soon ascend to, there are far shinier gems to be found elsewhere in his vast oeuvre.
Photo by Sara Katz