Album Review
Open Up Your Mason Jar and Drink Some Music This Memorial Day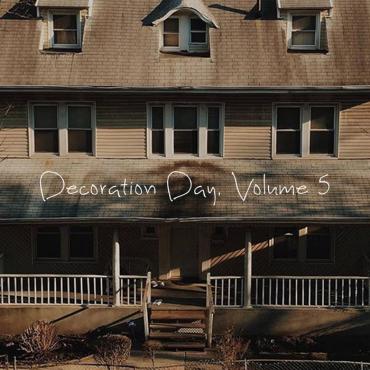 Five years ago, a happy accident happened in the lives of Dan Knobler and Jon Seale, co-founders of Mason Jar Music. On that Memorial Day weekend in 2012, the two expected to be behind the boards in the studio, but the long-standing recording session on the books was cancelled at the last minute. When they found themselves with this studio time, they invited artists and musicians from the indie-folk scene in Brooklyn to come over and play some of their favorite American music. The result of that weekend was a six-song EP, Decoration Day, featuring tunes from Fats Domino's "Let the Four Winds Blow" and Jimmy McHugh and Dorothy Fields' "On the Sunny Side of the Street" to the traditional "Mary Don't You Weep."
That first EP was only the beginning; it launched a series of EPs and albums that celebrate the deep joys of American music in all its varied forms and genres. The timing couldn't have been better for that first little happy misfortune that created the time and space for recording. Memorial Day is a perfect day to celebrate the musical who have gone before, paving the way to improvisation and experimentation, offering the freedom to cross boundaries to blend the notes and forms of tunes that have at once become an distinctly American form of music and speak of the complexities of home, place, family, and love. Knobler and Seale fittingly take the original name for Memorial Day—Decoration Day, which in so many ways fits the day much better—as the title for this series of EPs and albums (and which give a nod and wink to the Jason Isbell-penned tune, "Decoration Day," made famous by The Drive-By Truckers").
On Decoration Day: Volume 2 (2013), Knobler and Seale gathered a group of up-and-coming talent to celebrate 1960s-era soul music. Among others, Flearoy delivers a blues punch on Willie Dixon's "Whatever I Am You Made Me"; Emily Elbert offers a sensitive and high-spirited version of Curtis Mayfield's "Keep On Pushing "; and, Gabriel Garzón-Montano captures Sly Stone down to the bone on Stone's "You Can Make It If You Try."
For Decoration Day: Volume 3, Knobler and Seale celebrate the music that provided the soundtrack to their own growing up: the music of the 1990s. Among the highlights are Michaela Anne's achingly anthem to steel-heartedness in the face of a bad breakup, the James House-penned "Ain't That Lonely Yet"; Twain's almost phrase-for-phrase breathless version of Neil Young's "Heart"; and, M. Lui's soulful take on Macy Gray's "I Try."
Decoration Day: Volume 4 celebrates home. Last year, Knobler and Carrie Crowell opened a new chapter in their lives together when they got married in Nashville, starting a new home of their own; Knobler and Seale thought it fitting to use this occasion to reflect on and remember the joys and sorrows of home: "finding it, leaving it, loving it, hating it, missing it, and returning to it," as they put it in the album's liners. Big Thief delivers a shimmering, haunting take on Bob Dylan's "I Was Young When I Left Home"; Cassandra Jenkins deftly captures the fleeting soul of Van Morrison's "Spirit"; Rosanne Cash soulfully channels the wisdom of Guy Clark on his "L.A. Freeway"; and, Cory Chisel and Adriel Denae close the album with a moving, languid-yet-urgent, take on Sam Cooke's "Bring It On Home to Me."
This weekend, Decoration Day 2016, Knobler and Seale deliver once again a stunning and thoughtful collection of songs that revel and rejoice in and reflect upon the roots of American music. Decoration Day: Volume 5 features music about North and South and the songs that celebrate the cultures of the different regions and memorialize the history of those places. "This is the first year Jon and I have lived in different cities since we founded Mason Jar Music together in 2010," says Knobler, who was born and raised in Brooklyn but who now lives in Nashville; Seale, who grew up in Macon, Georgia, now lives in Brooklyn. 
The album opens with Rodney Crowell's spare, yet jaunty, take on Chuck Berry's "Memphis. TN." The song opens to the strains of Knobler's organ, creating a haunting atmosphere for the theme of the song, but the tune opens up midway with Knobler's scratchy, chicken-picked lead riffs, and then the tune ends almost in the middle: a nice wink-and-a-nod to Berry. Flearoy delivers a funky, soulful version of the old Stampeders' pop hit, "Sweet City Woman." Jake Sherman's organ, Matt Porter's Wurlitzer and piano, and Knobler's screaming leads turn this into Muscle Shoals-flavored tune, propelling us up out of our seats to dance in the streets. The Stray Birds capture the joy of a terrain and the regret that sometimes comes with the culture that occupies it; Maya de Vitry's vocals on the opening verse propel the song in directions that Dylan might never have foreseen, yet still delivers the unforgettable nature of a place that won't leave our memory. Adriel Denae slow languorous take on Leonard Cohen's "Chelsea Hotel #2" catches the spiritual claustrophobia of the song perfectly, and Kai Welch's interpretation of Paul Simon's "Graceland" celebrates almost phrase-for-phrase the infectious beauty of Simon's anthem to the ironies of place and home. Langhorne Slim captures the wide-eyed wonder of the being a stranger in an even stranger place looking for some home-cooked comfort in the "Snooks" Eaglin-penned tune, "Country Boy Down in New Orleans, and Kelsey Waldon gives us the lonesome feeling of being in the wrong place when you want to be in the right place on Bobby Charles's "Tennessee Blues," a version made even more mournful by Brett Resnick's aching steel guitar. Courtney Hartman delivers a bluesy, down-near-perfect, version of Bobby Charles' "In a Good Place Now," reflecting momentarily on what it really might mean to have found our place; Sherman's organ and Knobler's guitars provide the smoky jazz backdrop for Hartman's sultry vocals. Finally, Kristin Andreassen honors the loss of home and the devastating wandering and wondering and ache that follows such a loss in her take on Robbie Robertson's "Acadian Driftwood." Sherman's organ, 10 String Symphony's fiddles and de Virty's and Oliver Craven's harmony vocals create a gorgeous heavenly chorus of music that swells with love and loss; there are ways in which this version grabs us as much, or more, than The Band's original.
There's really no better way to celebrate Decoration Day—okay, Memorial Day—than with Decoration Day: Volume 5; it's a collection whose spirit grabs you from the very start and seeps into every corner of wherever you find yourself.
The album is available in digital form only and available free directly from Mason Jar Music (MasonJarMusic.com).
Track List:
1. Memphis, Tennessee - Rodney Crowell 
2. Sweet City Woman - Flearoy 
3. Mississippi - The Stray Birds 
4. Chelsea Hotel #2 - Adriel Denae 
5. Graceland - Kai Welch 
6. Country Boy Down in New Orleans - Langhorne Slim 
7. Acadian Driftwood - Kristin Andreassen 
8. In A Good Place Now - Courtney Hartman 
9. Tennessee Blues - Kelsey Waldon