Album Review
The Paradox of Belle Adair's Second Album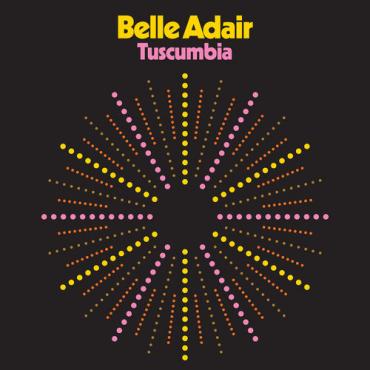 We frequently regard Hendrix in terms of his instrumental prowess; however, he was deeply aware that in the rock idiom, songs carry the day. "Purple Haze," "Stone Free," and "Foxy Lady," as well as the 12-bar "Red House" and the sprawling "Voodoo Child," may be popularly associated with guitar parts and psychedelic ambiance, but it's their melodic hooks and accessible structures that facilitated mega appeal. Had it not been for his commitment to cogent songwriting, Hendrix would have probably remained a bluesman playing in small clubs or a prototypical Steve Vai or Joe Satriani, well received but in a more marginal way.
Similarly, Dylan is lauded for his lyricism; however, it's his attunement to melody that underlies his success. I've never been a fan of publishing Dylan's lyrics "on the page," as to me the magic with Dylan is the inextricability of poetic acuity and melodic finesse. "Masters of War," "My Back Pages," and "Gates of Eden" are lyrical milestones, though they translate fully because of Dylan's gift for melody (I'm not as big a fan of "Like a Rolling Stone." To me, the melody grows repetitive after two or three verses).
Much work by the Everly Brothers and the Beatles is timeless not for its lyrical or instrumental content but, fundamentally, for its melodic (and harmonic) mastery. Bubblegum pop, of which the Everly Brothers and the Beatles are progenitors, drives home the primacy of melody … 
*
Pop awareness is certainly a relevant gauge with a band such as Belle Adair that, with its 2013 debut, The Brave and the Blue, rode the cresting (crest-ed?) wave of neo-psychedelic rock and folk rock notably mined by Wilco. The band explored a range of moods and lyrical themes, utilizing major and minor progressions, and applied a varied textural palette; however, the album's crystalline and infectiously hummable melodies (and the effective vocal delivery of them) are what "sealed the deal."
With its second release, Tuscumbia, the band continues to capitalize on its gifts for melody, though not as dramatically. The album opens with "Get Away," a buoyant tune reminiscent of the more major-key aspects of Real Estate or less textural approaches of Tame Impala circa Currents. The second tune, "Long Fade Out," features a jangly guitar that taps into a Byrds-esque '60s vibe. There's an engaging minimalism to the opening tracks of the album, a move that distinguishes it from The Brave and the Blue, melodies seductive though less ambitiously forged.
A subtle synth-y drone on "Phantom Beach" adds an otherworldly element to the album, expanding the project's sonic range and suggesting an instrumental dynamism. "Pushing the Stone" touches on alt-folk approaches that may remind some listeners of Blitzen Trapper, melody rendered confidently but occurring as slightly formulaic. "Neptune City" is one of the album's highlights, reminiscent of The Clientele circa their shimmering lo-fi debut, Suburban Light — a melancholy tribute to summer and, metaphorically, youth (standing in stark contrast to winter and loss or death): "Neptune City's glitter's lost its sheen / This winter just might be the death of me." "Rest Easy," the final track, is a midtempo and sensual tune that ends the project on a wistful note.
The songs on Tuscumbia strike me as both elegant and oddly delible, a paradoxical response I attribute in large part to my experience of finding it difficult not to compare the album to innumerable precedents: the abovementioned Wilco, Clientele, and Real Estate. The Shins, Dawes, Ryan Adams, the Lumineers, and Blind Pilot. Lana Del Rey, Cigarettes After Sex, Fleet Foxes, Beach Fossils. That's not to mention the pioneers of previous decades, across multiple genres. There exists a litany of artists who are primarily and/or overtly reliant on melodic hooks, whose songs succeed or fail in direct proportion to how compellingly their melodies are crafted. Listening to Belle Adair, whose music, in my mind, falls into that category, reminds me that there is indeed a history of melody, including so many artists, past and present, whose melodic aptitude was or is employed more seminally.
That said, if I had to rate Tuscumbia, I'd give it a 3.25/5, which is to say, it's clearly an accomplishment for the band and a worthy sophomore effort (I'd rate The Brave and the Blue 3.7/5). Still, I've listened to the set seven or eight times, and though each time I'm stirred by its merits, following each listen, these merits are difficult to recall. Tuscumbia is by no means alone in this category: albums that effuse proficiency, are even artistically commendable, yet fall short of asserting an enduring impression. Perhaps the album will establish itself as an immediately conjurable reference with the 13th, 14th, 15th listen. I'll keep hitting "play" and look forward to Belle Adair's third release — this band, no doubt, is capable of sublime endeavors.