Album Review
Paul Kelly Takes on The Bard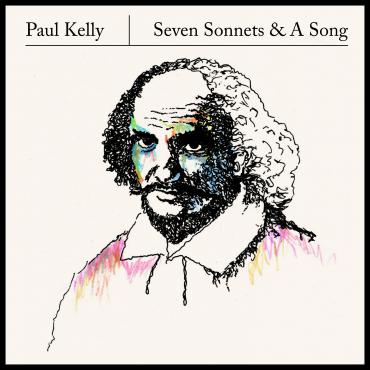 If you had to sum up the new record from Paul Kelly in just one word, it would be "cozy". His old world, traditional singing style is warm and comforting like a fresh cup of tea, making it all too well suited to the theme of this album. Seven Sonnets and a Song finds Kelly interpreting the sonnets of William Shakespeare, an ambitious task to take on, and yet, Kelly does not disappoint. He does such an admirable job setting The Bard's poetic words to music that the famous, historic lines begin to sound like profound folk songs.
For the true fans, Kelly's chosen ones are Sonnets 138, 73, 18, 44, 45, and 60, and he throws in a song from Twelfth Night, as well as a song by fellow Elizabethan poet Sir Philip Sydney titled "My True Love Hath My Heart", sung by Vika Bull. "O Mistress Mine" is one of the album's prettiest, with Kelly taking on an early Bob Dylan sound set to a spare and beautiful guitar melody. If not for the occasional "tis" or "hath", it could even pass for a classic folkie tune. Opening track "Sonnet 138" is a cheekier take with a smooth, easy jazz melody, complete with sparkly piano and hushed percussion. And "Sonnet 18" may be the most familiar to listeners ("Shall I compare thee to a summer's day?"), but under Kelly's spell, it becomes a slightly twangy number.
A longtime Shakespeare devotee, Kelly considers him a strong influence on his songwriting. So Seven Sonnets feels like a fitting tribute. Seven Sonnets is further proof of the timelessness of Shakespeare's work. Many of the songs sound like they could be old Appalachian or even Gaelic folk songs. And Kelly injects them all with enough emotional conviction to make you think he wrote them from his own heart.