Album Review
Paul Kelly's Good Life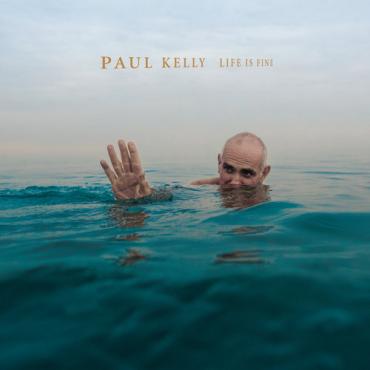 Australia's Paul Kelly is one of modern music's most prolific, if sadly underrated singer/songwriters of the modern era, a distinction he's held for the past 30 years. A master of blending personal pathos with upbeat anticipation, his albums -- both on his own and with previous backing ensembles (The Coloured Girls, the Dots, the Messengers et. al.) -- provide a rich tapestry of resonant melodies, unfettered emotion and clear conviction. Who else could take a series of Shakespeare sonnets, add music and make them compelling 400 years on as demonstrated on last year's Seven Sonnets & A Song. 
Kelly's been remarkably prolific of late, following that album up with Death's Dateless Night, a duo album with Charlie Owen released only a few months back. Still, Life Is Fine finds him on his own, albeit with a typically superb backing band, and making the kind of pointed, poignant songs that earned him such a stellar reputation early on. In fact, the album harkens back to his signature style, with songs such as "Rising Moon," "Finally Something Good" "Josephina" making a mark even on first hearing. The Bull Sisters, Linda and Vicki share vocals on two of the songs, while Kelly's own "Firewood and Candles" conveys the sound of an instant classic. Likewise, when he sings the line "You're a cool drink of water on a blazing summer day/You're autumn trees undressing in the month of May," one can't but get the impression that Kelly's learned more than a bit from the Bard himself.
If anything, Life Is Fine is one of those albums well worth discovery, and one that ought to resonate for years to come. Kelly's a class act and this is a wonderful Life indeed.