Album Review
Peering Back At the Roots of Popular Music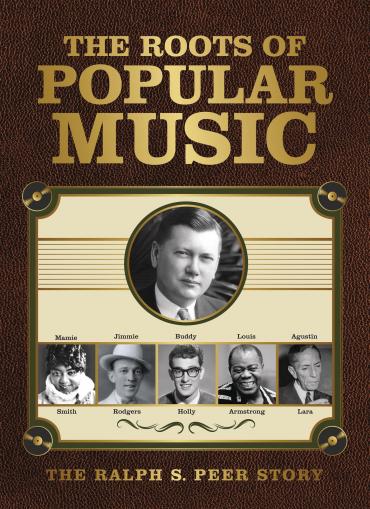 As any student of American music is well aware, its roots were sown from a variety of sources in a wide range of locales. So credit executive producer Gregg Vickers with attempting to consolidate the disparate sounds originally nurtured by Ralph S. Peer, a seminal A&R representative who helped cultivate the early origins of Latin music and concurrently affirmed his diversity by coining the term "country music" to define an inherently American sound culled from the far reaches of the heartland. 
Loosely based on a biography by Barry Mazor, The Roots of Popular Music (subtitled The Ralph S. Peer Story) does due justice to the man that inspired it, resulting in a sprawling three-CD set boasting 50 tracks and a remarkable range of artists and genres. It would be hard to imagine any other box set that could include Bob Dylan, Willie Nelson, Wynton Marsalis, Chayanne, Julio Iglesias, Elvis Presley, Buddy Holly, the Platters, Jimmie Rodgers, Billie Holiday, Dean Martin, and Flatt & Scruggs side by side, but given his sphere of influence and the times in which he worked – an era encompassing the first half of the 20th century – Peer found ample opportunity at the perfect times for an initial embrace.  
The liner notes that are included with this otherwise impressive presentation give only basic background on Peer and his accomplishments, and give a bare outline of his story up to a point. Mostly it's the memorabilia pictured within its pages that offer the most illuminating view of his efforts and accomplishments. As an overview, it serves its purpose, but there's little here that links his history to the newer recordings included on disc three. Peer passed away in January 1960 – we learn that from a reproduction of the plaque presented his family by the Country Music Association in 1984 – so one can only surmise that it was Peer's legacy that led these later artists to record the seminal songs that he cultivated during his career. Nevertheless, hearing Dylan doing Jimmie Rodgers' "My Blue Eyed Jane" or Willie Nelson covering Ted Daffan's "Born To Lose" is, in itself, practically worth the cost of admission. 
Still, it's the vintage material that's especially valuable here, especially for archivists and those really serious about exploring the full tapestry of American popular song. Peer was a pioneer, and men like him rarely come along.