Album Review
Peter Bradley Adams Offers A Gentle Caress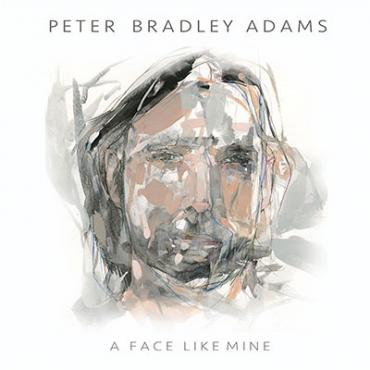 After seven solo tries and a previous tenure with the short-lived band eastmountainsouth, Peter Bradley Adams sadly remains beyond the radar for many of those who consider themselves tuned into the Americana mainstream. Adams himself may be partly to blame, thanks to his quiet, seemingly dreamy sound, a shimmering delivery that rarely rises above a whisper. That's a shame; As his latest effort, A Face Like Mine, so clearly demonstrates, Adams excels at creating a tender caress, and there's not a single song here that doesn't have the immediate effect of putting the listener -- and himself -- into a state of quiet repose. 
Indeed, Adams' song are so deliriously infatuating that it's all but impossible to tout one over another. "Good Me," "Who Else Could I Be" and the title track are each bathed in a soft sheen and luminous glow that amplifies the softer sentiments and gives each of them a sense of quiet yearning and deep desire. Titles like "We Are" and "My Arms Were Always Around You" more than hint at that emotional embrace, but the fact is, there's not a single song here that doesn't convey a clear sense of both his passion and purpose.

Ultimately, A Face Like Mine affirms the fact that Peter Bradley Adams is clearly one of Americana's most consistent and commanding auteurs, and one whose recognition is long overdue. A more beautiful and beguiling effort would be all but impossible to even imagine.