Album Review
Peter Rowan Returns to His Bluegrass Roots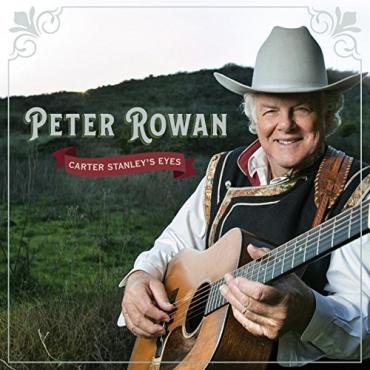 Folk musicians gain a part of their artistic lineage through the literary tradition of the songs they learn and the generational artists with whom they play, and bluegrassers often trace their roots more formally through the apprenticeships they serve. Like many, Peter Rowan can document his lineage all the way back to Bill Monroe, who hired him as a Blue Grass Boy in the early 1960s. In addition to employment and teaching, Monroe introduced Rowan to Carter Stanley, whose voice and songs provided Rowan a second foundational stone. That 1965 meeting is the subject of this album's title song, and from the awakening essayed in the song's spoken verses, it's clear that that personal connection informed everything Rowan has done ever since.
In that "ever since," Rowan's branched out from traditional bluegrass with folk, rock, Tex-Mex and even an album of Hawaiiana, but here he assembles a classic lineup of guitar, mandolin, fiddle, banjo and bass, adding snare drum and other percussion only sparingly. He offers three originals (including "Wild Geese Cry Again," retitled "Drumbeats on the Watchtower" by Ralph Stanley), but the bulk of the setlist is crafted as an homage to his influences, drawing on songs written by Charlie and Ira Louvin, Carter and Ralph Stanley, Lead Belly, Bill Monroe, and A.P. Carter.
The material spans a wide variety of misfortune, sorrow, and redemption, including children's tears, fateful train rides, broken hearts, lonesome nights, last chances, dark endings, hopeful hereafters, and enduring spirits. Rowan sings both solo and in tight harmony with his bandmates, evoking the mystic longing of Carter Stanley. The pickers include fiddler Blaine Sprouse, guitarist Jack Lawrence, banjoist Patrick Sauber, and mandolinists Don Rigsby and Chris Henry. The picking is clean and lively, without being overly flashy, and one can only hope that Rowan takes this material and some of his bandmates on the summer bluegrass circuit!
[©2018 Hyperbolium]