Album Review
A Pointed Proposition - Ellis Hooks Finds a Needle in a Haystack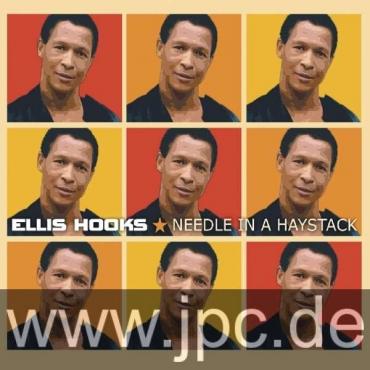 Veteran bluesman Ellis Hooks, veteran producer Jon Tiven, and seasoned songwriter Stephen Kalinich make a formidable team. Their combined mastery comes to the fore on Needle in a Haystack, a supreme set of finely crafted, resonant R&B.
Sounding like a potent combination of Garland Jeffries, Mick Jagger, and early Van Morrison at the helm of Them, Hooks has purveyed the sound of earthy, urban roots music. He has imbued each of his seven albums with a sound that's ernest, energized, and irreverent.
Tiven's contributions take him out from behind the boards, spotlighting his guitar, saxophone, keyboards, and backing vocals, while co-producer Kalinich adds vocals and lyrics -- a potent example of teamwork that results in unabashed exuberance throughout.
"Being rich and famous does not make you cool," Hooks declares on "Live the Day," one of several assertive and affirmative songs on the set.
He's at his sassy best on tracks like "Life Is a Mofo," an sizzling rocker that rails against any waste of time. "Now You Know" is unabashedly confessional: "Now you know why my first wife left me, I never let her hurt upset me," he sings, casting his regrets with riveting resolve.
Needle in a Haystack showcases the singular strut of "I Stand I Scream," the brassy "Shortcuts to Infinity," and the furious "Put Down Your Needles" -- the latter a no-nonsense exhortation to disavow drug use with straight-forward lyricism that lays it on the line:
Put down your needles, put down your pills
You can't snort salvation
Thru a hundred dollar bill
At a time when too much of what passes for modern music is being hijacked by hype and gimmicks, Hooks proves that authenticity and honesty can still resonate.