Album Review
PREMIERE: Laura Cantrell Joins Perry Serpa on "Dirty Dishes"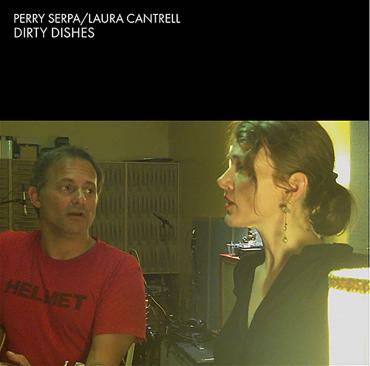 You know how sometimes there are three volcano disaster movies that all come out at the same time? That's kind of what happened with Nick Hornby's novel Juliet, Naked. By complete serendipity, Perry Serpa began work on an album inspired by the novel and has released it within weeks of the novel's film adapatation. The novel is about a washed up musician who re-enters the spotlight on the coattails of an album about an intense affair -- but at what cost to the musician's personal life? Wherefore Art Thou? imagines what those songs would have sounded like.
The album covers a wide range, stylistically, but they all sport Serpa's smart songwriting. On "Dirty Dishes," Serpa is joined by Laura Cantrell to sing a slow waltz about those mundane moments that form the basis of intimacy. Serpa writes, "The song is a duet, of Yours Truly along with the wonderful Laura Cantrell. I worked hard to capture that aura of the George Jones/Dolly Parton duets. Not so sure I succeeded at this, but with a ringer like Laura, who is a scholar of this stuff, I was doing myself a favor. it was all in keeping with Hornby's cited influences for the Tucker Crowe anti-hero in Juliet, Naked. I wrote the song and play most of the instruments, with the exception of the slide guitar adeptly handled by multi-instrumentalist, Ron Raymond. The song credits one Tiny Boyle on piano, but pay no mind. He is not a real person. Enjoy!"
Wherefore Art Thou? will be released on November 2nd via Shifty Disco. A portion of the proceeeds will go to Ambitious About Autism, a non-profit that supports young people with autism, co-founded by Nick Hornby.