Album Review
Rachael Sage – Choreographic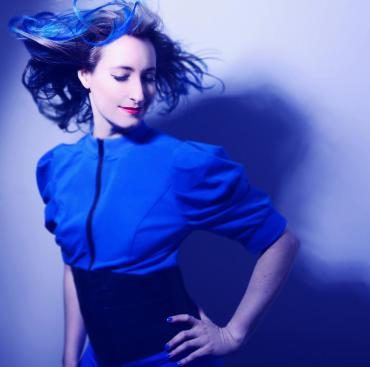 When I first heard this album, I was in complete shock that it wasn't actually for dancing – despite the title being "Choreographic". But it was an awesome surprise as what welcomed my ears was soothing mellow music that really hits the spot. It has a relaxed vibe overall, but it was pleasantly entertained enough to stay awake so that I could listen to it.
Maybe I would've thought otherwise if I had known Rachael Sage. She is actually an acclaimed artist right now, to which her music as already reached TV, more specifically, to being a soundtrack on "Dance Moms". But that was another album. This one, Choreographic, really pleases me, and this genre of music isn't really my cup of tea per se. I'm really not that into Pop music anymore, but Rachael Sage managed to turn my head for awhile back to Pop with this great album of hers.
But, as always, let me enlighten you about the artist before delving into the greatness of the album. Rachael Sage is actually a long-time singer/songwriter. She's been in the business since 1995, and she's won two awards for her songs since. She's also been nominated a couple of times too. It's unsurprising really, as judging from the sounds of the album, it was certain that it was written by a pro.
Alright, now to the album, Choreographic is the best album that I have ever reviewed so far, and Rachael Sage is, relatively, the most popular artist whose album I've ever judged. But back to the album, it's really up there, as almost everything is perfect for this album. It's mellow but it's not one that'll put you right to sleep, its lyrics for every song is meaningful (which is how I judge an album), and lastly, its melody and instrumentals are way too harmonic in the best way meant possible.
Now when I say "almost perfect" it duly means what it means. Despite it being an excellent album, there's some quality that it is missing. Its soul is somehow incomplete for me. I just couldn't feel the heavy emotions that the song is sending out through Rachael's singing. But, to be completely fair to her, maybe it's just me and few singers are able to match their song's overall vibe these days. Either way, it's made up by her sweet singing voice, so it's all good. The album's still pretty great.
What I do love the most about this album is the melody and beat of every song. There's a lot going on besides the singer's voice that just goes on so well as an instrumental. The light violin, cellos, and occasional harmonics just made this album so great. Add Rachael's chill singing voice to that and the well-written lyrics, and you get an awesome 2016 album called Choreographic.
All in all, this album is definitely a must-listen to all of the people that have lost their faith in Pop. In my own experience, Pop music today has degraded into something that is somewhat repulsive to even hear, with generic lyrics and too much sexual innuendos and connotations. But I truly believe, if somehow this album does manage to break through to the mainstream Pop, it can make a believer out of those who've given up on Pop completely.

URL: http://rachaelsage.com/
VIMEO: https://vimeo.com/rachaelsage
Review by Cyrus Rhodes