Album Review
Radney Foster and Kyle Hutton Raise Awareness with The Foster EP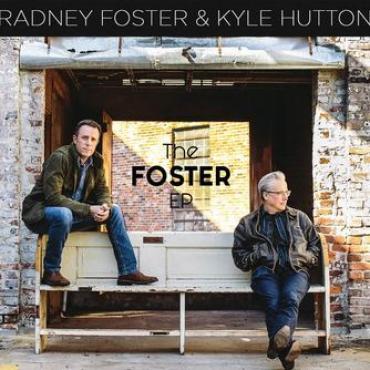 Radney Foster and Kyle Hutton join forces on The Foster EP, a five-track EP benefitting the Texas foster care system. Released March 31, the collection offers four originals co-written by Hutton and Foster who open their hearts on songs that honestly capture both the challenging and rewarding aspects of the system. 

The Foster EP opens with the heartwarming and uplifting "A Little Love" before turning personal on the emotional "Three More Bottles," which recalls Hutton's real life story of watching his first foster child leave his home to be reunited with his mother. The short yet impactful set, which features fiddle, mandolin, and pedal steel throughout, also includes "Cross To Bear" a song that expresses the mixed emotions faced by foster parents, and "A Place to Stay" which tells of children who have not yet found their forever home, before closing with a poignant rendition of "Amazing Grace" that features some of Texas's most celebrated singer-songwriters including Pat Green, Cory Morrow, Wade Bowen and Roger Creager.

Both Hutton's and Foster's lives have been directly impacted by the subject matter of these songs. A former foster child who was adopted as an infant, Hutton recently became a foster parent himself, while Foster grew up alongside two adopted siblings. Currently, more than 30,000 children occupy the Texas foster care system, including 5,000 children who've yet to be adopted by a forever family. To find out more visit HERE

One-hundred percent of proceeds from The Foster EP  will go to foster care awareness and aid.
Originally appeared in The Daily Country