Album Review
Ray LaMontagne Inches Toward Mastery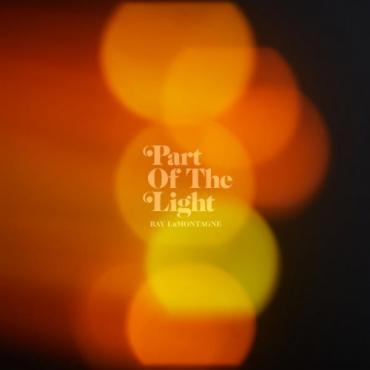 Hearing the opening song of Ray LaMontagne's seventh album, Part of the Light, I immediately thought: "Is Ray sporting an Irish brogue?" Sonically the track makes use of an austere atmosphere reminiscent of earlier albums, particularly 2008's Gossip in the Grain and 2010's God Willin' & the Creek Don't Rise. With "Paper Man," the album's second track, verses spill into the softly volatile tapestries LaMontagne has explored throughout his career, the crunchy and ebullient choruses seguing in a more rock direction, characteristic of recent work.
The title song shows LaMontagne reflecting on the illusory nature of material success, a meditation on the anticlimactic qualities of worldly achievement: "Why so many people always running round/looking for a happiness that can't be found?" And: "When kindness is the greatest gift that one can share,/why choose hate or subjugate your fellow man?" "Let's Make It Last" builds – melodically and thematically – on "In My Own Way" from 2016's Ouroboros, LaMontagne singing: "See the stars are fading faster now/why not wait and watch the sun circle back around again?" His vocal, impeccably performed and washed in effects (echo, chorus, doubling), evokes paradoxes of longing and quietude, angst over the inevitability of death and awe for the regenerative powers of life and nature.
"As Black as Blood Is Blue" opens with a Sabbath-esque riff and soaring lead guitar that erupt with confidence, the piece seguing into an intriguing lyric: "If I could paint my delusion/ I would paint it in colors bold." The song builds effectively and promises an anthemic chorus; the piece flags, however, after the first verse, failing to deliver the anticipated hook. A contained but commanding lead guitar part reels a listener back in, the bridge returning to Sabbath territory – a song successful more for its instrumental dynamics than LaMontagne's songwriting or vocal.
"Such a Simple Thing," released earlier this year as the project's lead single, is indeed the simplest and most direct composition on the album – instrumentally, melodically, and lyrically – and the project's centerpiece. While his forays into rock parameters are more often than not compelling (in many cases more satisfying than work by contemporaries who reside more exclusively in the genre), LaMontagne remains most proficient with simmering commentaries regarding relational struggle. "My heart is like paper/yours is like a flame," he sings, the unobtrusive percussion, acoustic guitar, and looping pedal steel supporting what may be his primary aesthetic signature: a mercurial and compressed intensity.
"No Answer Arrives" features LaMontagne's bluesy vocal wrapped in reverb. Occasionally the song regresses into a vocal and instrumental mishmash that is stronger for the instrumental palimpsest and weaker for the vocal treatments, but the piece's roadhouse/bad-trip/apocalyptic vibe remains convincing, a sonic portrait of psychic dissolution and Gethsemanic angst: "Where is the light?/Where is the light that used to shine on me?" After my third or fourth listen, I was alternately struck that the piece sounds like a psychedelic/art-rock departure on B.B. King's "The Thrill Is Gone," LaMontagne's iteration replete with swelling and shrinking instruments and vocal, and flirtations with electronic and effect-laden ambience; the assemblage like maniacal machinery, AI gone mad, accents that might be included on a soundtrack for Westworld or Mr. Robot.
The closing song, "Goodbye Blue Sky," is an apt finisher, bringing together many of the textures (folk and rock), themes ("I could turn/any day/into gray" and: "Let me stay/always/beside you"), and vocal tones (raspy, urgent, tremulous) of which LaMontagne has made use since his 2004 debut. The song is an ode to human love and companionship, but could also be heard as a plea to a higher power, a prayer for protection, that he (the singer) be allowed to "walk in fields of green."
As 2012's Wrecking Ball marked Springsteen's synthesis of two primary styles, represented on one hand by the song "Born to Run," on the other by 1995's The Ghost of Tom Joad, so LaMontagne is seeking to synthesize his pursuits of starkly rendered folk and incendiary rock. Neil Young, who carved a path in each genre, achieving mastery in both, might serve as a reference as well. With Part of the Light, LaMontagne claims a wider range of expression, continuing to forge an eloquent cohesion from seemingly disparate elements.