Album Review
Reap What You Sow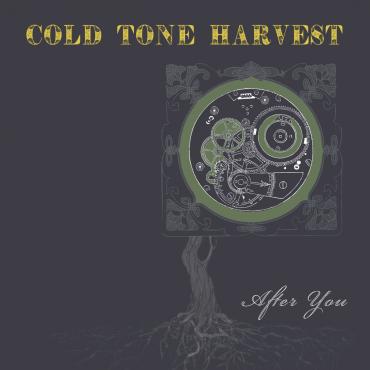 Cold Tone Harvest release their debut album, After You, in Europe on May 11. The 12 songs are a swirl of pure Americana and it is among the best releases I've heard so far in this pretty good year for new records. The name is redolent of changing seasons, autumn giving way to winter as homesteaders prepare themselves to face the hardest time of the year. Their music has an almost similarly physical feel.
The band started out as a duo; singer-songwriter Andrew Sigworth and drummer and banjo player, Brian Williams. They added upright bassist, Ozzie Andrews, then the dobro, lap steel and guitars of Tony Pace. From a double-act around Sigworth's voice this band have created a dense sound that fills every corner, as each member layers in his own contribution. Sigworth's voice rises above the sound but in a very complementary way, as if he is delicately applying the final layer.
The record does have a rather mournful hold, but not in any way depressing. Perhaps "reflective" would be more accurate. Debuts can be a rushed gathering of what has been achieved so far. Not After You, which is complete and assured. There is no rush to anything these guys seem to do.
Cold Tone Harvest bind with nature in their first two tracks. 'Frozen Ground' opens with a slow mournful slide as Sigworth muses, "is there something I see/ stretching beneath my feet/so I hold on…I don't understand what he needs". It is as if he is so overwhelmed by everything he just yields to nature. The song builds up then subsides with voice and guitar just moving on. 'Out on The Water" has a contrastingly jaunty pace, driven by bass and banjo. The song itself describes the struggles of city life on the edge, "Yes indeed, we just need to carry on".
The album is a series of contrasts between the more driving electric sound and the stripped back bleaker elements. The songs that particularly resonate are those that combine both; the highlight being the title track, 'After You'. This is Sigworth's lament to his lost brother. The simplicity and rawness of the lyric, guitar crescendo and cello solo cut straight to the heart. It is an astonishing tribute.
The band met on a camping trip in their south-east Michigan home. Again, it's back to nature and 'Change' has a camp fire vibe. Starting with a duo of Sigworth and Williams, the others join in as if the song represents how the band came about. Together they take it into an instrumental, each weaving around the other before the layers peel away back to Sigworth.
'Random Silence' is more of a rock song containing some very fine playing by Pace, who sings on the more countrified, and slightly more cheerful, 'Adeline'. An almost military sounding drum beat keeps 'Hold On' moving. 'Daniel' clips along much faster, goaded into a fury by some great pedal steel that lets in the others. It's hoedown time.
On the slower side, go to 'Stealing Roots' and the album's finale, 'Wake Me', a very fitting and complete ending as cellist and Sigworth march, almost funereally, into the autumn mist."Wake me early in the morning, I'll make my way back to you, every day".
The album has one cover, Neil Young's 'Out on the Weekend', although so thoroughly have Cold Tone Harvest re-worked it with the harmonies, distant slide, and delicate banjo picking, it could be a completely new song.
For some time after the final track ended I carried with me Sigworth's haunting voice and the bands ethereal, atmospheric, sound. Though mournful, it isn't spooky, far from it, but strangely comforting.