Album Review
Rhett Miller Brings Fresh Indie-Rock Spin to Alt-Country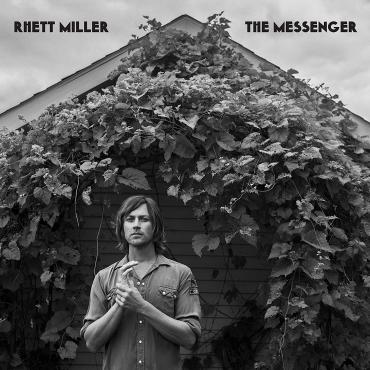 When you're the lead singer of an established, acclaimed band, a solo album can be a tricky proposition. Make something comparable to the work of your existing band and it's like why bother? Make something radically different and you run the risk of alienating the people who know you from your band work.
Old 97's frontman Rhett Miller has managed to avoid falling into either of those traps. While the Old 97's have rolled along for over two decades now, Miller has carved out a niche for himself as a solo artist with a more indie rock-infused spin on alt-country.
This direction continues on The Messenger, his seventh solo studio LP. Teaming up with producer and multi-instrumentalist Sam Cohen, best known for his work with Kevin Morby and Benjamin Booker, Miller has crafted a dozen compelling, eminently listenable tracks.
"Total Disaster" starts the whole affair off. Ray Rizzo brings a big beat on the drums, pounding out a hard-hitting doo-wop rhythm. Cohen plays a hot guitar lick that melds that throwback sensibility on the verse with layered guitar textures on the chorus and a bridge you'd be more likely to hear on a latter-day Strokes tune. As for that bridge, it pops up halfway through the track and it soars, musically and vocally. Miller uses his upper register to hit some notes you haven't really heard from him before and pulls it off comfortably.
Taken as a whole, The Messenger weds retro country rock 'n' soul with a modern aesthetic. It's not a marriage of convenience or a means for Miller to chase streams or purchases. It's a natural, comfortable arrangement that provides a fresh spin on themes and sounds he's been playing around with for damn near 30 years now.
"Wheels" is an ideal example of this concept in action. It could just as easily work as a simple twangy, acoustic country ballad. Instead, there's a lot going on, from Rizzo's punchy drumming to Cohen's reverb-laden guitar line and tasteful solos and some subtle keys coming in and out. Matched with Miller's understated vocals, it creates an elegant, wistful cut.
Unlike some of his prior solo work, Miller doesn't really cut loose with too many rockers on The Messenger. One could imagine "The Human Condition" as a full-fledged rocker, but instead it saves the rocking for a smokin' guitar solo and a sturdy build to the last couple of choruses. "Close Most of the Time" utilizes the "quiet-loud" approach to a rock track, using a mid-tempo verse to lead into a big, anthemic refrain and chorus. The hardest rocker on the album is "Permanent Damage." It's a straightforward, driving track and the angsty refrain (and delivery) of "go back to sleep, no one wants to hear about your stupid dream" owes more to post-grunge than it does alt-country.
Upon looking at the title, one could assume "I Used to Write in Notebooks" could be a too-precious, overly self-conscious Ryan Adams-style track. Mercifully, it isn't. What it is, however, is a dreamy, acoustic-and-piano based tune that's more clever and whimsical than twee or painfully earnest.
The Messenger succeeds as an album because of Miller's flexibility as a singer and songwriter and his ability to incorporate different nuances and approaches into his work. In the coming weeks, he's heading out on a slew of solo acoustic performances. As he plays some of the new songs, it'll be interesting to see what shape they will take and what effect it has on their sound. Considering the thought that went into the construction of the studio incarnations, matching or improving upon them will be tough.