Album Review
Richard Schroder – Drive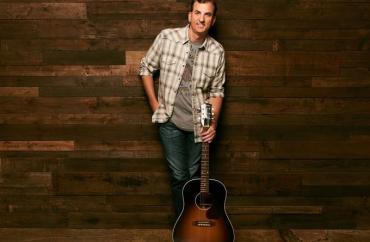 Richard Schroder – Drive
SOUNDCLOUD: https://soundcloud.com/richard-schroder-1/sets/drive/s-Iq8IG
Boston has never had the biggest reputation for producing country music gold, but that may well be changing soon thanks to singer/songwriter Richard Schroder, whose new album Drive is not only conquering country and independent music charts but also garnering near-universal acclaim from fans and critics alike. Released late last year via Amplifier Records, Drive is essentially everything that diehard country fans are looking for in a hot summer full-length LP and more. Propelled by mammoth-sized overdriven guitars and a songwriting style that aptly draws from a mixture of western, folk and classic rock influences, Schroder delivers some genuine treasures on this album to an audience that has been begging for something fresh and original in the country genre for a great deal of time now.
Drive plays like a richly textured, multilayered story piece that unfolds from Schroder's life experiences as a blue collar, working musician who has racked up plenty of miles on the road prior to even considering entering a studio. All 11 of the songs on the record mesh together with great cohesion, but never does it feel like Schroder is repeatedly visiting the same creative well during the 36 minutes of playing time. "Drivin'," the opening track on the album, doesn't waste anytime kicking things into high gear, starting us off with a lumbering riff accented with a stunning country twang. Schroder describes his yearning to return home after a long stretch out on the open road, playing shows and chasing after the fame that every keeps every young artist motivated. It's followed up by the relaxed pace of "Won't You Stay," a moving ballad about rekindling the white hot flame that created a now-fleeting love where there once was none. The bright guitars and excellent production value allows us to really appreciate the tonality of Schroder's backing band and arrangements, which really have a significant amount of color and sonic virtuosity upon close examination. The slightly experimental nature of his approach makes for particularly intriguing fodder on the songs "One and the Same" and "Nashville" as well; "One and the Same" features a sleek, Dire Straits-style introduction and fierce beat that makes for the absolute perfect template upon which Schroder can exhibit his quirkier side. "Nashville" is also a stylish, out-of-the-box number that struts and shows off the depth of its songwriter and performer in what makes for perhaps the finest moment of the entire record.
Country music is too frequently dismissed by mainstream critics as a considerably easier scene to break into compared to its contemporaries in rock and hip-hop circles. I beg to differ, and honestly anyone closely involved with the industry would likely agree with me. This is possibly the most competitive market in all of popular music because of the enormous amount of talent that finds its way to Nashville, and it takes a really exceptional artist to get all of the establishment buzzing at once. Richard Schroder is doing exactly that with Drive, and generating a lot of momentum with his ambitious supporting live schedule. I'm quite curious to see where his career takes him from here.
Mindy McCall