Album Review
Robert Ellis & Courtney Hartman Pay Tribute to a Legend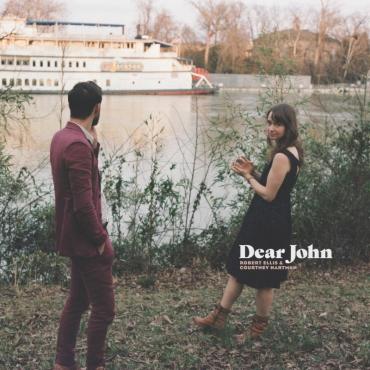 When Robert Ellis met Courtney Hartman backstage at a music festival, they realized how similar their musical tastes were and began a friendship that now finds them working side by side on a tribute record to one of their favorites. Ellis and Hartman team up for Dear John, an ode to their mutually beloved and influential songwriter John Hartford. While Hartford passed away many years ago, Dear John serves as a loving tribute to the prolific songwriter, and introduces his music to a new generation. Dear John combines Ellis' intricate finger picking with Hartman's hauntingly beautiful vocal harmonies for 10 Hartford tunes.
Hartford was a celebrated folk artist, and his songs suit Ellis' best sensibilities. They bring out a softness in his vocals, particularly on songs like "Gentle On My Mind" and "Here I Am in Love Again." Ellis mostly sings lead, but Hartman's sweet harmonies add a delicate richness. Hartford's songs have a whimsy to them that Ellis and Hartman capture beautifully – never taking themselves too seriously, but paying great attention to detail and handling Hartford's words with the utmost care. There is a deep sense of love and appreciation for Hartford's music that comes across on Dear John.
"Howard Hughes Blues" could pass for a Robert Ellis song, especially with its quick as lightning guitar picking, and Ellis leans into it. It's easy to see how his music has been influenced by Hartford, and this song may be the most obvious showing. Other standouts include the delightful "Up On the Hill Where They Do the Boogie" and the stunning ballad "Right in the Middle of Falling for You." Ellis and Hartman nail Hartford's knack for pure and simple songwriting with their honest performances free of fanciful flourishes. It's all about the words and the guitars.