Album Review
The Roots of an Undersung Songwriter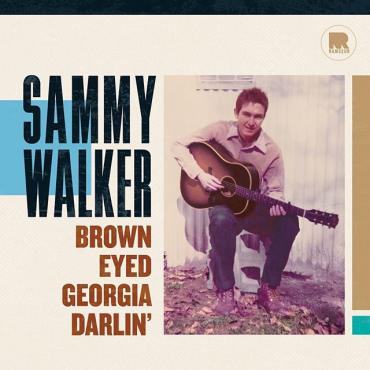 Brown Eyed Georgia Darlin', the new collection of old demos from Georgia-born singer-songwriter Sammy Walker, excavates the musical vault of an artist whose work has always, sort of, been stuck in folk music's own deep storage. A deft guitar picker and keen storyteller with a warm, prematurely grizzled voice that evokes Bob Dylan or John Prine, Walker is a formidable talent who seems to have been the victim of plain old bad timing. Championed by Phil Ochs, he recorded his debut for Moe Asch's Folkways Records in 1975, and was signed quickly to Warner Brothers, for whom he waxed two more. But his hard-bitten poetry and workingman's country-folk didn't catch a wave, and in the fast-shifting music-biz climate of the late '70s, Walker went underpromoted by the label, which dropped him in '78. After an album of Woody Guthrie covers for Folkways, again, in '79, he supplemented infrequent gigs with a day job behind a convenience-store counter.
The ten songs on Brown Eyed Georgia Darlin' (except for the unfortunate closer, "Talkin' Women's Lib," whose jeers at the women's movement don't play so well in 2016 and probably didn't during the apex of second-wave feminism, either) all appeared on Walker's self-titled 1976 album for Warner. His writing is a gem: one standout is "A Cold Pittsburgh Morning," a harsh tale of age, poverty and a lonely death that's made starker and more chilling by the stripped-down production of the demo.
Sammy Walker employed an A-list team in the studio, including drummer Jim Gordon, James Burton on dobro and slide guitar from Waddy Wachtel, and they served the songs well. The demo versions on Brown Eyed Georgia Darlin' are for Walker completists. The more important thing is, hopefully, that the new release will shine a new spotlight on a voice who deserves to be a lot more than a footnote.