Album Review
The Honeycutters Emerge as Clear Contenders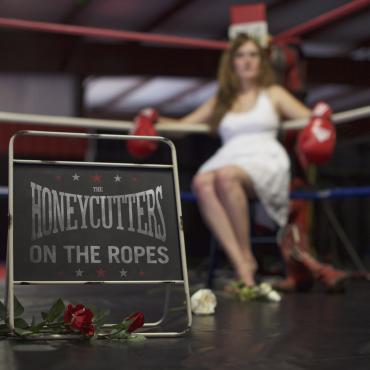 Four albums in, the Honeycutters demonstrate a clear confidence that's more than capable of elevating them to the next level. On the Ropes (out April 12 on Organic Records) finds the Asheville, North Carolina-based band in a position that's anything but "on the ropes." The group's arrangements and instrumental ability is in top form, and frontwoman Amanda Platt's songwriting is first rate. Indeed, with Platt's assertive and impressive nature as a singer, there's nothing lacking here in terms of either presence or execution.
The songs on On the Ropes may revolve around the need for assurance and affirmation, but clearly, Platt and her colleagues -- Rick Cooper (bass), Josh Millgan (drums), Matt Smith (guitar, pedal steel) and Tal Taylor (mandolin) -- have every contingency covered. The easy swagger of the title track, the saunter and sway of "Golden Child," the unassuming ramble of "The Handbook," and the sweet serenade of "500 Pieces," all project an effortless allure that remains consistently engaging throughout the disc.
Platt has her saucy side too, to be sure. The beckon to let it all go in "Let's Get Drunk" suggests an inner Kinky Friedman waiting to reveal its suggestive intents, but she's mostly more pointed than perverse. "Like 500 pieces of your heart/500 arrows arrows missed their mark," she sings on "500 Pieces," rebuking an old lover who refuses to settle down. Add a mournful but masterful take on Leonard Cohen's solitary hymn "Hallelujah," and On The Ropes becomes the kind of album that's destined to become a heavyweight contender.