Album Review
Sam Baker Leaves Us In No Doubt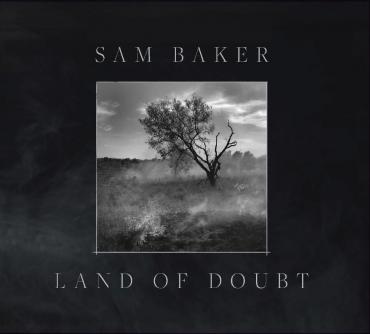 Sam Baker hails from the small prairie town of Itasca, Texas, and now lives in Austin.
His new album Land of Doubt is his first in four years.  It is a compelling testimony from a songwriter who has plenty to say.
A cornerstone event in his life has been how he survived a 1986 terrorist bombing in Cuzco, Peru.  In that horrible moment of chance, he suffered the loss of hearing in one ear and limited hearing in the other.
The triumph of achievements for this accomplished singer-songwriter since those dark days is remarkable as he has amassed a body of work to which we can doff our hats in admiration.
Land Of Doubt is an atmospheric, beautiful and edgy collection which serves as a companion piece to his acclaimed 2013 album Say Grace.  In the new release, there is a pervasive theme of uncertainty, of honesty that irrevocably has captured this listener.  Baker worked for the first time in Nashville (with producer Neilson Hubbard) and the structure here is cleverly fashioned.  Ten songs are mingled with five graphic interludes.  The jazz trumpet of Don Mitchell is achingly good and the highly talented and omnipresent Will Kimborough adds delicate guitar patterns that adorn the lyrics, which were all penned by Baker ('Moses In The Reeds' was a co-write with Mary Gauthier).
"This record is a meditation, a reflection on day-to-day life," Baker says. "The goodness, the struggle, the uncertainty. It gives me strength to share doubt. It gives me strength to hear others share doubt. With doubt comes clarity. With doubt comes hope."
"Leave" is worth the admission price alone.  So direct, so impassioned in its delivery and expressing such disappointment that trust has been broken, seemingly for eternity.
Five albums into his musical career, Baker is now expanding into live theatre (writer and producer), documentary making and staging a visual art exhibition.  
He is a gifted artist and Land of Doubt is a masterwork.