Album Review
Sara Routh Soars With Her Sophomore Album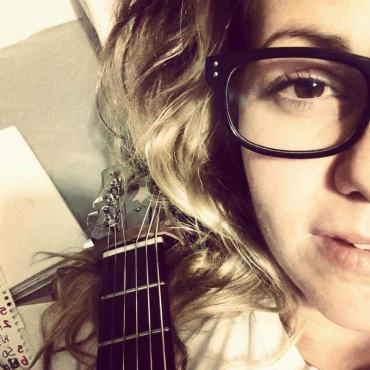 Parts of this review were previously posted on Indie Voice.
Pronounced like "south," Sara Routh is an energetic, Iowa born, gypsy girl who traveled the world, playing in and out of incredible traditional and non-traditional venues.  One of her favorites was playing on the curb to the homeless at 4 a.m. in Shanghai, China.
The proud sister of Brandon Routh, who starred as Superman in the 2006 film Superman Returns and others before returning to television as "Ray Palmer" in WB's Arrow, Routh has also been a part of the Hollywood scene.  Her song "Sitting On My Window" was used on the WB's hit show, Everwood, and also earned her a win for Best Folk Artist for the Southern California Music Awards in 2006.  In addition, her song "You're Never Gone" was placed on the compilation album, Sounds of Superman which was released internationally in 2006.
Despite her numerous international live performances, Routh did not release her first album until June 2013.  Funded through Kickstarter, Road(s) was warmly welcomed by the public and the press and earned Routh nominations for Best Pop Album and Best Female Artist for the LA Music Critic Awards.
Her long-awaited sophomore album, Black Sheep, was released on September 24, 2015, featuring five songs that firmly place Routh in the folk and alt country genre.  Ingeniously produced by Los Angeles producer Damian Fink and recorded at Thud Studio in North Hollywood, Black Sheep is a raw, emotion-packed journey inspired by Routh's world travels.  Several of Routh's friends made up her studio band, including Joe Ayoub on upright bass, Jeffrey White on cello, Reuben Luke on acoustic guitar and Fink on keyboards and drums.
The album opens with "Wildling" and "One Last Tear," two truly emotional and well-written folk ballads that pack the punch of lyricists like Willie Nelson and Woody Guthrie with the haunting voice that is uniquely Routh. 
Track 3, "It Burns" is more upbeat but no less powerful, as Routh sings about relationships and the "faith" required to trust your heart.
"Damn Your Eyes," the only track not written by Routh, is very reminiscent of great James Bond theme songs like Adele's "Skyfall" and Sheena Easton's "For Your Eyes Only."
The album closes with the title track, featuring an unforgettable electric guitar riff and the powerful voice of Routh.  The song is true alt country, reminiscent of honeyhoney. and reminds us that it is not a bad thing to be a Black Sheep.