Album Review
Sarah Shook Gives No F***s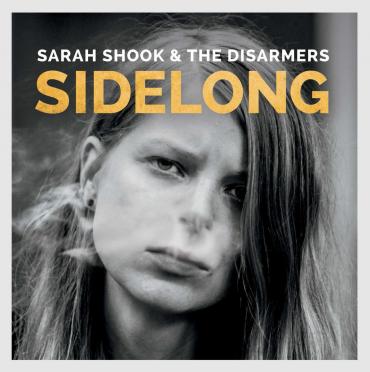 Sarah Shook is not concerned with sounding pretty for you. But that's what makes her music so damn beautiful. On her new record Sidelong, Shook and her band the Disarmers have created a throwback punk-country love letter to drinking. Shook has a rough-around-the-edges twang with a slight quiver that shows itself in unexpected places. Sidelong is an ode to hotmessness, as Shook candidly lays all the unflattering bits of herself on the table. She confronts the drunkenness, loneliness, humiliation and general hopelessness of being just on the verge of getting your life together, and she does it with a rowdy, classic country spirit that doesn't romanticize it, but rather, shows it for the raw experience it is.
                Shook broke away from a strict religious upbringing, and there's a rebellious, restless energy to her performance on Sidelong. "Keep the Home Fires Burnin'" is a sped up plea for a lover to return back home, and Shook conveys a sense of antsy impatience. "Make it Up to Mama" has that similar fast-paced percussion accompanying Shook's low tone as she promises to atone for her sins with a "mother heart tattoo." It's brash and dark with a sly wink.
                Songs like "Nothin' Feels Right But Doin' Wrong," "Fuck Up" and "Misery Without Company" are filled with declarations like "I'm fixin' to dry out tomorrow," and "It's always only just one more," as Shook inches toward a path of less self-destruction through her very fresh, groovy take on honkytonk. Sidelong is full of Shook's best intentions to "fix" herself, whether by getting sober or choosing better partners. Whether she meant to or not, Shook has created a feminist country record with Sidelong, forgoing gender stereotypes, and offering her voice up as an unapologetic, take-me-as-I-am woman who won't hold back. She knows that drinking whiskey for breakfast ("Dwight Yoakam") might be frowned upon, but she also doesn't really care what you think about it.