Album Review
A. Savage Takes a Creative Detour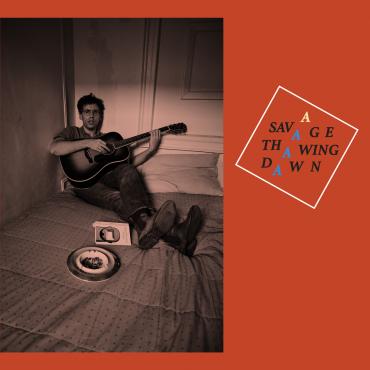 New creative endeavors for front men and women in bands can often just result in the same product wrapped up in new packaging. But in the case of Parquet Courts' A. Savage, we get a solo record that feels like an explosion of honest, bare bones creativity. Savage's Thawing Dawn truly does feel like something new and needed from the songwriter and lead singer. Savage seems to be stretching in all different directions, trying on new identities and expanding his own artistic voice on Thawing Dawn.        
Thawing Dawn delves into the intimate and often uncomfortable feeling of being in love. Ballad "Wild Wild Horses" has that pared-down Jens Lekman minimalism sound, as Savage draws us right into his inner monologue to a lover. It's melodic, but ominous as he sings, "Feeling like a fool and picking/All these thoughts apart/Is it wrong that all I think about is you these days?/Did they drag me off/Or did I gladly run?" Savage creates the effect of reciting a poem or reading aloud from a diary on this track, one of the record's loveliest. "Ladies From Houston" has a similar clarity, with slightly less melancholy, as Savage recalls scenes from his youth that listen like a novel.
One of the most intriguing aspects of Thawing Dawn is hearing this version of Savage. We realize with this record how much beauty there is in his vocals. While Parquet Courts sounds more punk rock, Savage on his own is much softer. This is especially evident in the album's title track (a chaotic earworm), and in "Phantom Limbo," a hypnotically pretty tune that contrasts Savage's voice with a bubbling steel guitar. It's country-western, it's pop, it's spaced out, and of course, because this is a rock musician, it's rock and roll. But it feels like a true solo record – one that he and he alone wanted to make, the way he wanted to make it.