Album Review
Scorching Tradition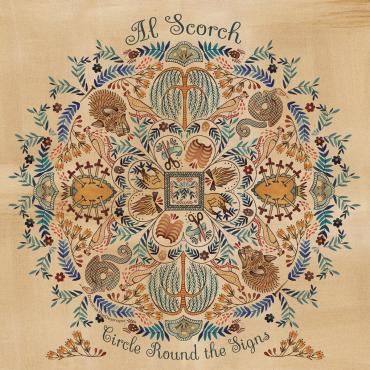 You've got the Avetts to blame for all this punk folk business. Those two scruffy sons of country singer / songwriter / farmer / philosopher Jim Avett started hollerin' and jumpin' around over a banjo and all of a sudden they're punks, inventing a new genre that's got fans tossing their underwear and God knows what else at 'em. But as the writer formerly known as Ecclesiastes once said, "there ain't nothin' new under the sun, bubba."
So along comes this guy Al Scorch who plays some pretty rowdy banjo and yells and all of a sudden you've got the gol-danged Huffington Post calling him "The finest country-punk-folk-bluegrass banjo player in the country."
Not so fast there, dude, or dudette.. take a deep breath and rethink that vomitus blurp. Al Scorch is damn good at what he does, whatever the hell it is. But before you go throwin around kudos at one guy for being superlative in all those genres, you'd best take a look at who the competition is in all those field. Let's break it down a bit.
If you want punks with banjos, try the Pogues. The very name means kiss my ass, and frontman and occasional banjoist Shane MacGowan embodies that sentiment. Every time that boy opened his mouth, it struck fear into the hearts of women and children and made dentists quiver with joy.
And as for country punk- not yet. It'd be too funny. What passes for country is revolting enough- you don't need a platform to proclaim that- it's self evident.
Punk folk? That's an oxymoron. Folk has always been punky, revolting against something or the other. That's why they were called protest songs, folks.
Punk bluegrass? Well that's where it gets interesting. You could call Sam Bush and Bela Fleck punks, Bush for Newgrass and Fleck for bringing outer space picking to the banjo.
But if you're still lookin' for banjo players to throw a punk label at, how bout Grandpa Jones? He would have swatted your young whippersnapper ass upside the head with his banjo if you'd a-called him that, but he was a hellraiser, rippin' it up,clawhammering like a carpenter with a bloodstream pumped full of Mountain Dew, giving his banjo, wife Ramona who was trying to keep up with him on guitar,and the audience fits with his frenetic speed and comedic antics.
If you wanna break it down even farther to plain 'grass, are you putting Al Scorch in the ranks of Earl Scruggs, Don Reno, Sonny Osborne or Roger Sprung? Really? Better go back and listen.
So. Scorch has a new record and it's an interesting mix of genres, with Scorch penning all the tunes. "Pennsylvania Turnpike" is straight-up bluegrass fit for any festival stage."Lost At Sea" feels like it has Celtic roots, a piece that wouldn't be out of line in a Chieftans set even though the subject matter is topical, about Scorch's best friend almost dying aboard the 18th century HMS Bounty replica shipwreck in 2012 off Cape Hatteras during Hurricane Sandy.
"Insomnia" starts as a folky, drowsy ode to sleeplessness til Scorch get pissed off about it and dives headlong nto a blistering bluegrass rant about being sober while his mind's still high before drifting back in a somnolent gypsy jazz mode at the end. You could toss that one right smack in the middle of Merlefest and get along just fine.
"Love After Death" also has a Celtic feel with a twist, like you fed Tommy Makem and the Clancy Brothers a few hits of acid and then set fire to the stage.
"Slipnot" would have worked on the Grand Ole Opry. Grandpa Jones would have loved it.Would've been great to see him stomping his big ole rubber boots and flailing away to a song celebrating the hangman's proficiency with a rope.
Scorch is too versatile to be lumped into one category, so if you venture into his aural territory with an open mind you'll be fine. But for me, I'd rather keep my pants on, punking out nostalgically at home with Grandpa.