Album Review
Sera Cahoone Reinvents Her Work in Flora String Sessions EP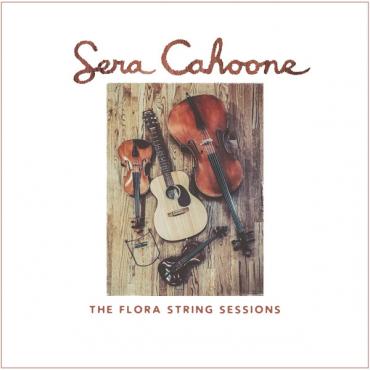 Perfection is, by definition unattainable. Human beings are chaotic and unpredictable creatures. But out of that chaos and uncertainty, Sera Cahoone has weaved something damn near perfect. Cahoone's previous album, From Where I Started, is practically on permanent loop in my head even though it was released last summer. That album was a summery celebration of the beauty and pitfalls of life. By contrast, The Flora String Sessions has an autumnal chill to it and is a rearrangement of many of Cahoone's best-loved songs.

I wouldn't call this a retrospective, necessarily. In some cases, the songs seem to have taken on new meanings. For example, 2008's "Baker Lake" questions whether or not Cahoone is too old to start over. Ten years later, in the wake of the end of Cahoone's engagement to her fiancee, the song might mean something new. As always, Cahoone pours so much empathy into her performance that the songs are healing rather than sorrowful. I passed this note on to Cahoone's PR person a couple of weeks ago:
I know that I *technically* wasn't supposed to do this, but one of my students (who's about 50) came in and told me about the circumstances around his not being to go to college until now. It seemed like he was full of lots of regrets. I sent him the link so he could listen to "Baker Lake" in particular but also the rest of the album. Seems like he needed the medicine. I wanted to tell you in case you felt it was appropriate to pass on to Sera. As always, her music is incredible and incredibly healing.
I hope Cahoone doesn't mind!  On the song's more upbeat songs, like "Shakin' Hands" and "Up To Me," receive a dignified stateliness thanks to violinist Alex Guy's skillful arrangements. This EP doesn't just breath new life into the songs, it breathes new life into anyone who's hurting and could use a helping hand.


Sera Cahoone -- Official, Facebook, Purchase the EP

This review was originally posted on Adobe & Teardrops. You can also find Rachel on Wide Open Country and on Twitter.