Album Review
Shelby Earl Makes a Name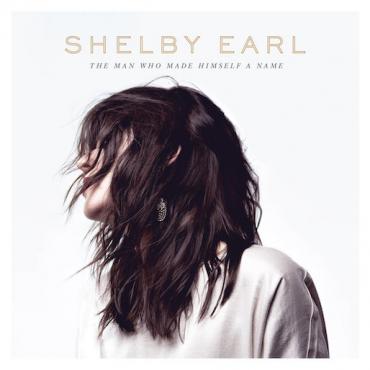 Shelby Earl is back and bigger than ever on her new record The Man Who Made Himself a Name. Moving away from the folksier sound of her last two albums, Earl puts her crystalline voice to more boisterous use this time around, bursting out of her shell, ensuring she is heard. Playing with a much more pop-heavy aesthetic than she has in the past, Earl has created more groovable jams with The Man Who Made Himself a Name. And while a few don't quite stand out, there are also a few that will garner multiple listens.
The dreamy "Stay With Me Tonight" is a favorite on this record, with its soaring seventies flute accents and Earl's gentle background vocals. It's a love song that is all at once, sexy, stylish and sweet. "Call Her Mercy" is similarly affecting and astral, as it imagines having a baby with a lover to a flowing, cool melody. When Earl lets out the last few primal notes, we're on air. "Chemical Hearts" takes this sound and makes it even bigger, inflating it to soaring heights. And "What Am I To Do" brings the most drama on the record, and perhaps also some of the most personal songwriting. A heart-rending, sparse, but otherworldly look back at a relationship, it will stick with you.
Earl returns to her roots a bit with the gospel tinged folk song "Strong Swimmer", a song about femininity, perseverance, and independence. It's an acoustic, stripped down melody, but the lyrics make up for it. "Each time that I walk/Out the front door/A new muscle is born/And with every tear/I'm filling the ocean/I'll swim in next year/And oh what a strong swimmer I'll be/By then," she sings, or better yet, preaches, because we're all feeling more empowered having listened to her.