Album Review
Sheryl Crow Re-introduces Herself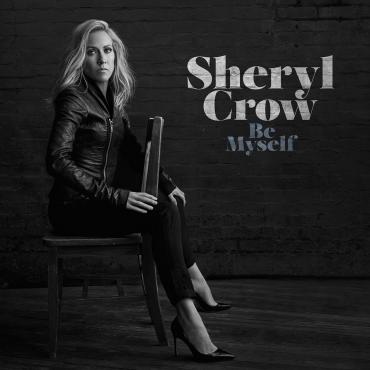 Although Sheryl Crow says she wants to distance herself from country, there's still some mud clinging to her boots on her latest, Be Myself. 3 years ago,Crow released a country LP, Feels Like Home, but it didn't do much for her bottom line or her fan base. For her latest, she teamed up with Jeff Trott and Tchad Blake, the team that produced '98's Every Day is a Winding Road, saying that she wanted to revisit that feeling.
Well, sorta. "Alone In The Dark" sounds like pop country that really pops, making your speakers rattle and hum with a garagey framework overlaid with Crow's country style vocals backed by a syrupy backing vocal choir of oohs and ahhs.
"Halfway There" is more the Sheryl Crow of old, a back-wallopin' bigfoot stomp marching along behind her as she exposes her '90s roots with the lyrics like " if love is God and God is love why do we argue/lets listen to each other before we criticize," telling Rolling Stone that the message is "we need to agree to disagree and just try and meet halfway there."
There's a heavy industrial sound backing most of the material here, sweetened by Crow's crooning and the ooh-ahh choir, "Long Way Back" sounds like an outtake from Crow's eponymous '98 release that spawned "Winding Road."
Crow recently told Rolling Stone that a portion of her songs were inspired by the Stones' takes on country from their Let it Bleed and Exile periods, but "Heartbeat Away" sounds influenced by a darker Stones sound like "Midnight Rambler," Crow unveiling a prescient tale of espionage and Russian hacking she penned long before the current Trump-Russia connection was unearthed.
Backed by a INXS heartbeat, "Grow Up" is pure pop candy, bubblegum fun in the spirit of classic 'gummers hits like the Archies "Sugar Sugar."
"If I can't be someone else, I might as well be myself," Crow proclaims on the title cut, a rollicking flashback to jangly '90's Crow rock with a modern update, the singer caustically observing that "hanging with the hipsters is hard work/ how many selfies can you take before you look like a jerk?"
Considering the mindless, syrupy drivel that pop has become, hanging that label on Crow is unfair. Rootsy rock with a rural attitude is more to the point, a comfortable fit in old clothes that don't feel outdated.