Album Review
Shinyribs Has Got The Cure You Need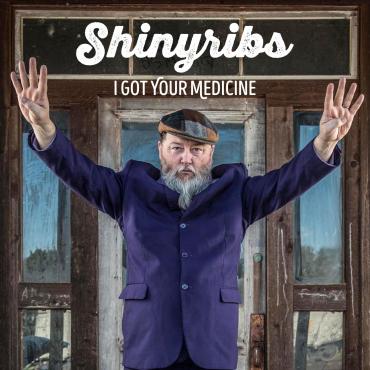 From the first soulful burst of warm horns from the Tijuana Trainwreck Horns on Shinyribs' new record I Got Your Medicine, we're put at ease. The title track opens the album and gives us a taste of the swamp-country band's twangy R&B aesthetic, hooking us and getting us ready for a slew of catchy, full-bodied songs ideal for shaking your hips with a cold drink in hand.
What started as a side project for Austinite Kevin Russell (formerly of The Gourds) turned into a full time, in-demand gig, and if I Got Your Medicine is any indication, Shinyribs is ready to rise to the occasion. This is an album to party to, dance to, and celebrate to, with its infectious harmonies and boisterous instrumental arrangements. The title alone tells us that Shinyribs is offering us a different kind of prescription, and arguably, a better one. The idea of music as a cure for what ails you may not be a new concept, but Russell and his band make a fresh, strong case for why their medicine is the one we should choose.  
You're bound to be beaming when you listen to the bouncy "Tub Gut Stomp & Red-Eyed Soul", a tune that may be your introduction to "freak-out juice". "A Certain Girl" gives us a sweetly retro doo-wop pop melody that is practically begging for you to groove to it, and "Don't Give a Shit" is a modern cynic's, take-me-for-what-I-am love song. "I don't give a shit/Like you don't give a shit/We're a match made in heaven/Plain to see/I don't give a shit about you/You don't give a shit about me," he sings alongside the equally swaggering Alice Spencer (The Shiny Soul Sisters – Shinyribs' excellent backing vocals).
Through I Got Your Medicine, Shinyribs has found the ultimate way to let loose and gives his listeners permission to do the same. If that isn't the cure we all need, what is?