Album Review
Singer-songwriter Harry Van Lier Tells Compelling Stories With Grit and No Apologies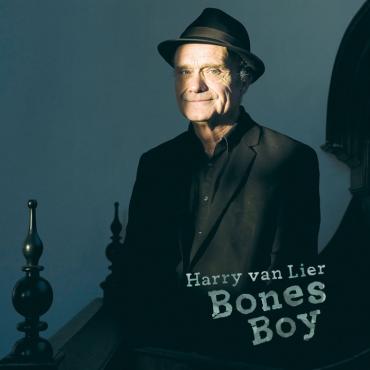 Harry Van Lier is a compelling storyteller as well as musician. His new album Bones Boy is a collection of raw emotions told in different stories. Lier tells his tales with grit, reality, and no apologies. Blending country, rock, and jazz, this album has tremendous crossover appeal.
Distinctly country, "Baby Blue" is an inspiring song about not settling where you are. The song begins with Lier's raw singing accompanied by an acoustic guitar before smoothly transitioning to a slightly upbeat duet. Charming in every way, this track paints the reality of living one's life from youthful innocence to finely aged wisdom. Lier encourages his listeners to move forward, chase dreams, and take control of destiny. This cut is something you would want to sing to your child.
Beautifully haunting and brooding, "Live Forever" confronts listeners with the reality of living only once and that nobody really wants to live forever. Rudy Lentze's resonator guitar riffs in the middle of the song are exquisite and impeccable. Despite its morose mood, this song is beautiful in its grit and rawness. Lier also zeroes in on friends and lovers leaving, a constant reality that everybody goes through. This song acts like a great equalizer, telling you that at some point you have to say goodbye to others and sometimes even to yourself.
Heartwarming from beginning to end, "Loved" is a lover's sweet plea to her beloved to make his love felt. Lier may not be the one singing here but Winfred Buma's guitar serenades all throughout the song in a honeyed and hypnotic way. This track spells out a woman's need for love, appreciation, and security. She's not asking for rainbows but the simplest things like undivided attention and devotion, which can win any woman's heart. Lier captured the ladies' pulse perfectly in this song.
Bones Boy is an album about life and its realities. Lier hammers home one truth after another in moving, evocative tunes. Lier is a master of juxtaposition, blending contrasting themes without overpowering each other. This collection captivates listeners not in a magical way but with a grip so strong you wouldn't want to let go.
Website: http://harryvanlier.nl