Album Review
Singer-songwriter Martina Fiserova Returns With Smoothly Textured New Album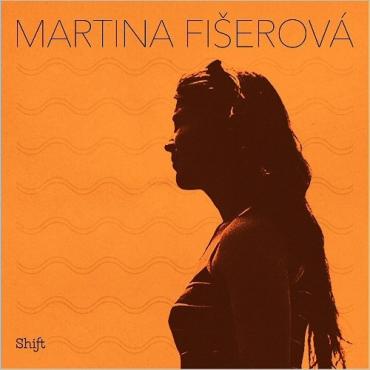 Born in Prague, singer-songwriter Martina Fiserova started her piano lessons at the age of six. Being raised into a family of musicians, she enrolled and got accepted in Jaroslav Jezek Conservatory. Full of determination, Fiserova taught herself how to play other instruments. To satisfy the totality of her dream, she took voice lessons as well. Fiserova stood firm, chasing that dream. She has been working with several international artists in music festivals and private gigs. Now she has released her album Shift, following her debut Clearing Fields in 2013.
Celebrating the grandeur of nature, "Silver Streams" is the subtle opening track of the album. A perfect blend of Fiserova's voice quality and harmonious play of guitar is carried out on this cut. Her heavenly voice relaxes and rises smoothly, but still maintains control.
"Invisible Blood" shapes the story behind every complex relationship. Light and shade is executed through the winning, symmetrical rhythms. A more delicate and enthralling spirit is shown by Fiserova on this track.
Showcasing her versatility, "Chasm" presents a more bossa nova flavor. The foxy, mesmerizing arrangement compliments Fiserova's classy, divine voice. A lyrical fusion of samba and jazz, this song keeps you swing freely with its rhythmic pattern and emphasis on samba. The guitar that plays the underlying patterned, recurring alternations of contrasting elements of sound is exquisitely maneuvered.
An extra cherry on top is served on this phenomenal album when Fiserova collaborates with Brian Charette, a Grammy-nominated, Hammond-endorsed organist/pianist. Charette's superior quality in playing the piano is marked in "Crater."  This song is about an unforeseen death of a friend. The mourning is sincerely felt with its deep, piercing lyrics. Like craters, losing a loved one leaves a lingering sign of damage in our heart.
Inspired by her different happenstances during her tour and on her trip to the U.S., Fiserova reflected on her experiences and wrote these remarkable songs. Shift is her gift to people, demonstrating how her talent has been developed throughout these years.  This is her album that stamps her spot on the New York art scene.
Website: http://www.martinafiserova.cz