Album Review
Smithsonian Folkways All-Star Tribute to Father of Modern Bluegrass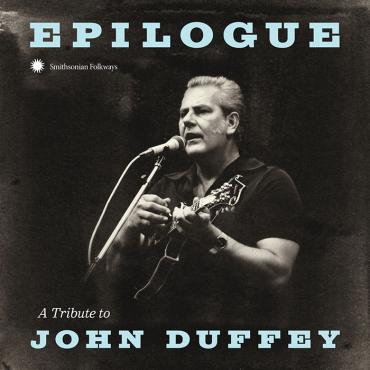 For those unfamiliar with this genre – bluegrass music – it's a form of American roots music that was developed over the years by several musicians but the father of it all could rightly be Bill Monroe. And to give a quick footnote: even 1950's rocker Elvis Presley tackled bluegrass.
Now, he may not have recorded his bluegrass in the tradition of Bill Monroe, but Elvis did a respectful cover of Monroe's classic 1946 bluegrass tune "Blue Moon of Kentucky." What does that prove? Well, for one thing, Elvis was listening to Bill Monroe.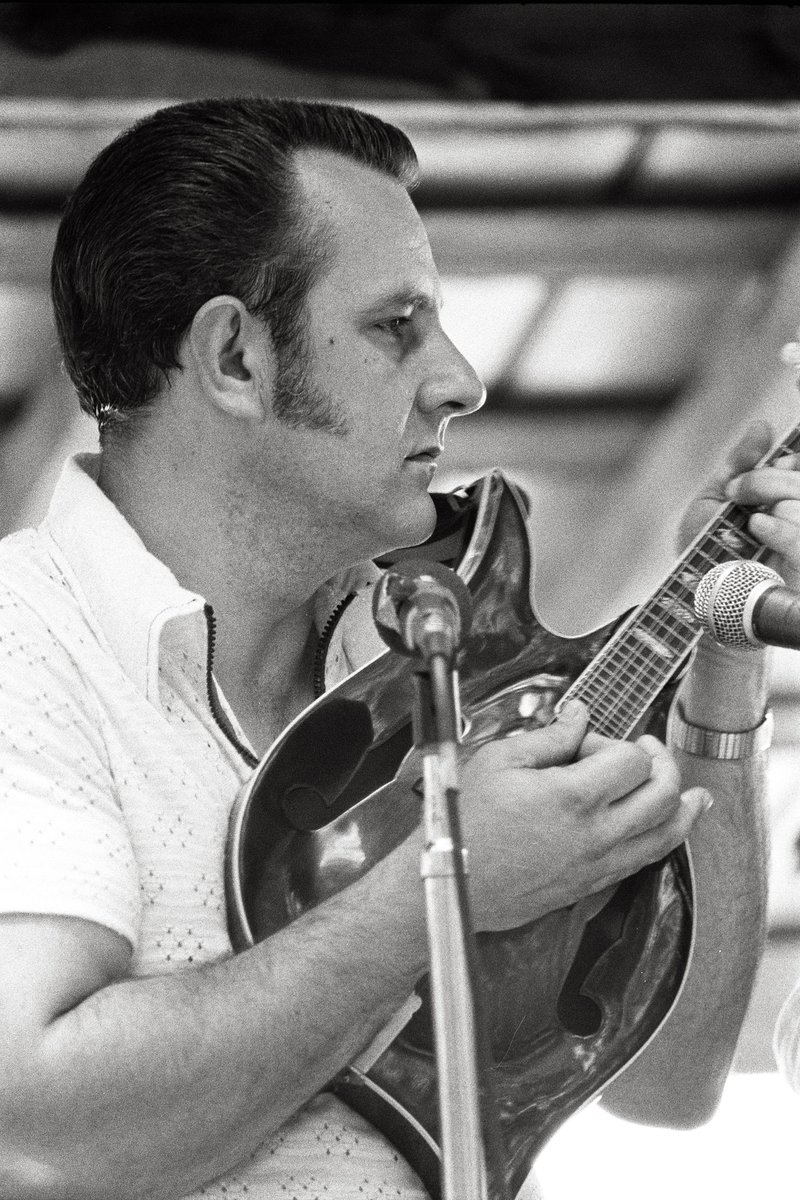 Monroe and his Bluegrass Boys (1939-1996) included such notable instrumentalists as Earl Scruggs (banjo) and guitarist Lester Flatt. Baby boomers would know their work if they watched the 1960's network show "The Beverly Hillbillies." That was one of my introductions to bluegrass, followed by the film "Bonnie & Clyde" and later "Deliverance".
Doesn't really matter how you get introduced, so long as it finds you. Maybe it already has if you watched George Clooney in "O Brother, Where Art Thou?" The concert documentary that accompanies that film will as well – "Down from the Mountain." Featuring many artists who were influenced or played a role in bluegrass.
Bluegrass had a period where it wasn't popular and was slow to catch on – I don't know why. Bluegrass was made up of high-energy instrumentals – still rooted firmly in the old folk traditional music of the mountains which came from the Irish, Scottish and English. The Appalachian music was documented effectively in the film "Songcatcher," with Janet McTeer. McTeer played a 1907 university musicologist who wasn't promoted where she teaches so she packed up and went to visit her school-teacher sister in the mountains. While there she discovered a wealth of folk music sung by memory by the inhabitants. Well, bluegrass in its infancy could be heard in some of the melodies. McTeer was determined to document it all.
Bluegrass-influenced many other music genres and eventually hybrids came forth. It influenced the music of African-Americans, country music, and it incorporated jazz and blues into the fabric. This is probably where it tugged at the ear of a young Elvis Presley and John Duffey -- who was born just two months after Elvis in the same year.
The late John Duffey, born in Washington, DC, learned to play mandolin, dobro, and guitar at 17 and founded two influential and legendary groups The Country Gentlemen and The Seldom Scene. Over the years these bands helped transform Bill Monroe's bluegrass into a modern regional Appalachian music into a more sophisticated showcase that garnered fans the world over.
The beloved Mr. Duffey passed away from heart failure in 1996 but his musical efforts are not lost. There are many artists who have acknowledged his contribution to the genre as well as to their own musical aspirations. They have come together here to produce a tribute album that is quite impressive in its scope.
So, this multitude of musicians assembled to perform and contribute to Epilogue – A Tribute to John Duffey. This CD treats listeners to 16-tracks + one bonus track of modern bluegrass that is cohesive, maintains a generous dose of vitality and its essence of good music. Did I say it had lots of gasoline poured on their fiery musical notes? Well, it does.
The album is loaded with banjos, mandolins, acoustic guitars and deep bass strings. The vocals are unifying in many instances. Randy Waller and Lou Reid kick off with "Sad and Lonesome Day," and while it has the scent of old barn musical dust the recording comes through an icy cold spring water. The picking on this song is crystal clear and invigorating. And just as you're getting into it and your head is bopping and your toes are tapping – it's over. But your patience will pay off…the album is paced quite well.   
Amanda Smith's rich and potent voice is sensitive on "If That's the Way You Feel," and though it has bluegrass tones in her voice her singing is reminiscent of the country-pop singers of the 60's – Sandy Posey, Skeeter Davis, and Diane Renay. Her vocalizing is easy, confident and appealing. Guitarist Kenny Smith sings baritone with Ms. Smith. The musicians are exceptional – they perform flawlessly, and they never upstage the vocalist. Surprisingly, award-winning rocker Nils Lofgren appears on dobro.
Jonathan Edwards bluegrasses Tim Hardin's "If I Were a Carpenter," but for me, it doesn't work. Considering the classic versions by Bobby Darin and Tim Hardin this sounds a little contrived. Even Rod Stewart and The Four Tops have more listenable versions. And there's a reason for this – "If I Were a Carpenter" was never written as a bluegrass type song. Not all songs are adaptable to another genre. "Jailhouse Rock" as a reggae song would not work. "Carpenter," is a ballad with words that require far more sensitivity, poignancy, and warmth. This is way too upbeat for such a declaration. A better choice would have been an old obscure track written and sung by Teddy Randazzo called "Let the Sunshine In," because the guitar break in the song almost sounds like it was trying to be bluegrass.
"Lonesome River," gets back to where bluegrass works best. Even the subject matter reeks of bluegrass. This is like a cousin to the folk-classic "The Water Is Wide," and fortunately Dudley Connell's song maintains its own class. I'm not a big fan of whiny vocals but Dudley is in control and so close to that classic whiny but well-developed style of Bill Monroe and Ralph Stanley – how could he go wrong? The tune features mandolin by David Grisman. This is enjoyable.
Sam Bush (mandolin) and Bela Fleck (banjo) duel on the instrumental "Sunrise," and though it's just music -- when musicians lay down notes like this you don't need any vocals. The song sings itself.
The tune originally came from the Country Gentlemen's album At Carnegie Hall (1961). There is no brass here, no flashy drum solo, lead guitar thunder, and yet the electricity is just sustained by these fine musicians. Nice standup bass solo (Todd Phillips) balances the string duel. The mandolin and banjo come in like hurricane winds and never let up on their melody line. The acoustic guitars are just there to frame it all and contain it. I wonder if Sam Bush and Bela Fleck had to pour cold water over their strings after this?
Old fashioned style, mannered and contagious is "Going to the Races," with lead vocals by James King and features additional vocals by Lou Reid on tenor and Eddie Adcock on baritone. It's an old Country Gentlemen song that Carter Stanley (The Stanley Brothers) gave to John Duffey. It became their first single.
"Girl from the North Country," has often been credited to Bob Dylan but the melody is traditional in origin and based on "Scarborough Fair," which folk artist Martin Carthy introduced to Dylan while Dylan was writing "North Country." It's also closely identified with Dylan's earlier song "Boots of Spanish Leather."  Nonetheless, it seems that every time an artist covers this song, folk, rock, ballad, or bluegrass – it always translates well to the ears. Steve Gulley and his musicians did an admirable job.
Dudley Connell returns with John Cowan to perform a song John Duffey did with The Country Gentlemen – "He Was a Friend of Mine," – a vintage American folksong. This version, despite its bluegrass thread, is carried along very well in a spiritual manner.
Lots of banjos introduce "Poor Ellen Smith," a typical old story folk song – a 19th Century American murder ballad (1894) of Ellen in North Carolina. A shame someone's tragic misfortune led to a classic folk song that is still performed today. Immortalized.
Wayne Benson plays the mandolin against Bela Fleck's banjo, Wyatt Rice's guitars and the bellowing Jason Moore bass – all performed in an accomplished manner. Vocally, Tim O'Brien follows the style of Ralph Stanley quite excellently.
There are a few tunes I passed over and it's not because they aren't noteworthy, but they are all performed diligently and well but don't have that sparkle of the others. I am up to track 12 and I haven't listened to a single tune that I didn't appreciate. The musicianship is stellar, and the vocals are all commendable. For some listeners, these will come across as vintage, old-fashioned, retro or antique. But what they miss is the historic value. The lyrics in some cases are far more clever than some pop tunes of today. The subject matter more compelling. And as for musicianship, they're all masters of the strings they play and that can't even be challenged.  
Track 13 -- an old juvenile song from the musical "Mary Poppins," rears its head and at first, you would think to laugh or pass it by. I didn't. I was curious. What the bluegrass musicians have done with "Chim-Chim-Cheree," is take a page from the jazz greats – who commandeered tunes from Gershwin, Cole Porter, The Monkees (Boyce & Hart), Hoagy Carmichael, Richard Rodgers & Lorenz Hart – just to name a few unlikely sources and rearranged their impressive music into jazz classics.
So, here we have Bruce Molsky (guitar), Mike Auldridge and Fred Travers (dobro), with Tom Gray (bass) – taking less than a minute and a half to play a deep, moody, intense, and haunting bluegrass take on a simplistic musical tune (written by award-winning composer brothers Richard & Robert Sherman) that is stunning. I love musical surprises like this. This worked. They don't all work. This made me smile.
The Country Gentlemen with John Duffey recorded "Cold Wind a Blowin'" – and here former lead singer with the Lonesome River Band -- Ronnie Bowman sings lead on verse one, Lou Reid sings lead on verse two. It retains its vintage sound but continues to sound -- classic. And bluegrass to a degree has become a classical music in America…and many other countries from what I am now reading. The branches of that tree have quite an impressive reach.
John Duffey composed "Christmas Time Back Home," and this collection features an all-star cast of performers and singers – members from both former bands The Country Gentlemen and The Seldom Scene among others. The tune has a pleasant Nitty Gritty Dirt Band feel to it. Very nice.
The concluding tune was recorded live (at the John Duffey Tribute Show – November 14th, 1998 at Birchmere in Arlington, Virginia) and is one of the Country Gentlemen's often requested songs. "Bringing Mary Home," – with John Starling. The song follows in the tradition of the old spooky classic Red Sovine tune "Phantom 309," that was covered as well by singer-songwriter Tom Waits.
A bonus track – "First Tear" -- closes the album respectfully by producer/musician Akira Otsuka on mandolin – as a tribute to John Duffey. Akira (an ex-member of the bluegrass group Bluegrass 45) was learning to play mandolin in Japan in the 1960's and has stated that he always found Duffey as his biggest influence. If ever a miracle could come true – in 1971 Akira found himself playing with his idol John Duffey in Maryland, made a lifelong friend and now he has produced a wonderful document to celebrate Duffey's career and his music. The tune "First Tear" also appears on Akira's first bluegrass solo album of the same name.
The 17-song album with many guest performers from the music industry clocks in at 47 minutes. It provides a beautiful stitched full-color 40-page insert with all the history of John Duffey, and the two bluegrass bands he helmed through his career.
The collection was Produced by Akira Otsuka and Ronnie Freeland. The cover photo: Charles Tompkins. Smithsonian Folkways Executive Producers: Huib Schippers & D.A. Sonneborn. Production Manager: Mary Monseur. CD art / design & layout: Cooley Design Lab.
Additional Photography Credits: Portrait John Duffey / Archives - Bluegrass Hall of Fame & Museum Photography // With Bill Monroe - Wearing Bill's Hat & Playing His Mandolin / Courtesy of Bluegrass Today // Producer Akira with Duffey CD/ Photo: Katy Daly.
Website: https://folkways.si.edu/epilogue-a-tribute-to-john-duffey
Australian Bluegrass Link: https://australianbluegrass.com/john-duffy-tribute-on-southern-style/
Facebook: https://www.facebook.com/smithsonianfolkwaysrecordings
YouTube Folkways: https://www.youtube.com/user/SmithsonianFolkways
Akira Otsuka: http://akiraotsuka.com/
Disclaimer: The opinions expressed in this review/commentary are those of the author and do not necessarily reflect the official position of No Depression. All photography is owned by the respective photographers and is their copyrighted image; credited where photographer's name was known & being used here solely as a reference and will be removed on request. YouTube images are standard YouTube license.
John Apice / No Depression / September 2018