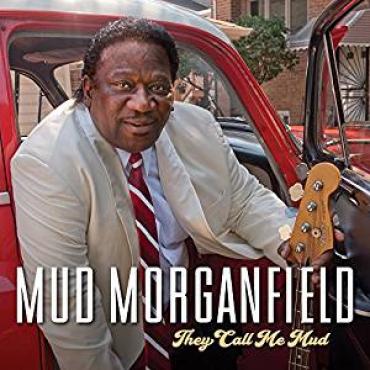 He's got some big, muddy shoes to fill, but Mud Morganfield has tried 'em on and they fit pretty well. "The blues is my birthright," Muddy Waters' eldest son declares on the title cut, then procedes to prove it in a homage to his papa that splashes along closely in his daddy's footsteps, a funky, rockin' chair blues with Billy Flynn's guitar laying down a high steppin' groove to help pull your feet out of the sticky Mississippi mud. He sounds just like his daddy, his big, rich baritone echoing Muddy's deep roots, slipping out of character briefly on the outro, growling like Howling Wolf channeling John Lee Hooker.
Mud goes toe to toe with his daddy's ghost covering 51's "Howling Wolf" from Muddy's '51 release They Call Me Muddy Waters. It's an outstanding renovation of the Lightnin' Hopkins compositon, Flynn perfectly replicating Muddy's wiggly slide and Studebaker John contributing a harp solo that combines the best of Little Walter, Jerry Portnoy, and James Cotton's stints with the band.
"Cant Get No Grindin'" is the other cover, sounding like it was taken from the '70s when Muddy's band consisted of Pinetop Perkins on keys, Willie Big Eyes Smith on drums, Bob Margolin on guitar, and Jerry Portnoy on harp. Flynn is aided by co-producer (with Morganfield) Rick Kreher on guitar and once again Studebaker John reaches across several decades with his Muddy band harp homages as Morganfield urges him on in his daddy's voice with "Grind, man, grind."
Morganfield wrote all the rest of the songs, getting Hookerish on the swampy boogie, "Oh Yeah," calling up B.B. King for "Walkin' Cane" before mellowing out on the wistful instrumental closer "Mud's Groove" featuring guest star Billy Branch's harp emulating Charlie Musselwhite.
It's about as close to the real thing, Muddy-wise, as you can get these days, his legacy proudly upheld and well represented by blood kin, keeping his sound and spirit alive for the ages.